"The Division 2" Is Getting A Snowball Holiday Event
Ubisoft will be sending an update to Tom Clancy's The Division 2 next week that will add a few new features as well as a holiday event. During today's State Of The Game livestream, the devs revealed plans that will come with the next update, which will launch on December 10th. First and foremost, you're getting a new Hardcore Mode, which will be in the beta of the Title Update 6.1. In this new mode, death is permanent, making the entire campaign one of the biggest challenges you'll face. There are no respawns or chances to continue beyond saving where you're at. Once your character dies, that is it. You can play in co-op for a better chance to reach the endgame, but it won't change the aspect of death.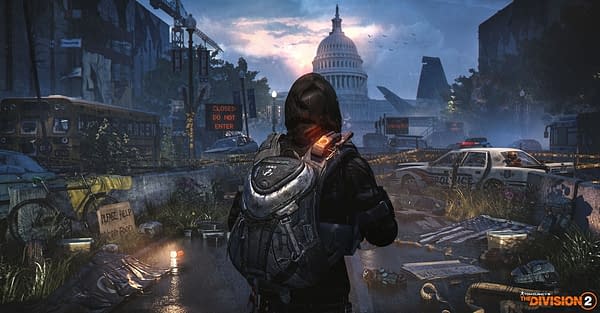 Meanwhile, you're getting a holiday event called Situation: Snowball. You'll be dropped into the middle of a special fight where you'll be taunted by people wearing Santa hats. Take them down and you'll earn yourself some exclusive gear, which includes your own hat, a special watch, and an exclusive drop that only shoots snowballs. You'll also be fighting in a dark winter theme, and receive the Silent Night Apparel Cache, which features 35 new apparel items to collect. All players who log into The Division 2 during the event will receive one free key, with Year One Pass holders earning an additional three keys as a bonus, available until the event ends on January 7th. And players will now also have the option to purchase Apparel Event caches with Premium Credits and directly send them as gifts to friends and clan members as a little bit of a holiday nod to the event.