Dear Villagers and Artefacts Studio revealed this week that The Dungeon Of Naheulbeuk: The Amulet Of Chaos will be released this August. The game got a bit of a bump last month after it was shown off during the PC Gaming Show, which an intro by Felicia Day who also is a voice in the game. At the time the word was that it would be out sometime this year. Now we know the game will be released on August 27th, 2020 for PC. You can check out the latest screenshots and trailer below as you take a group of unlikely heroes and force your own destiny in this D&D-like RPG.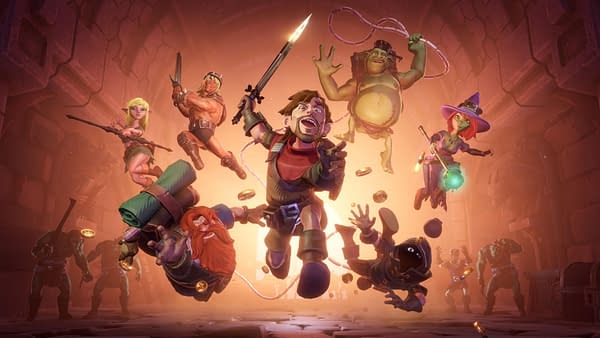 The Dungeon of Naheulbeuk: The Amulet of Chaos is a turn-based tactical RPG chock-full of charm, humor and chaos. Leading a ragtag company of unlikely heroes, players will embark on an epic adventure through the dreadful dungeon of Naheulbeuk, utilizing both "strength" and "smarts" to overcome the very worst that the evil lord Zangdar has to throw at them. With a stellar voice cast led by Felicia Day (The Guild, Geek & Sundry, Buffy the Vampire Slayer) The Dungeon of Naheulbeuk: The Amulet of Chaos combines the fun, creativity and chaos of an epic fantasy tabletop campaign with the challenge of the very best tactical RPG games, delivering an adventure unlike anything you've played before. The Naheulbeuk universe is an original creation by French author John Lang. It started as a very popular audio comedy series parodying role-playing, tabletop games, and heroic fantasy tropes. Now the world of Naheulbeuk is available in English and as a video game for the very first time.
Enjoyed this article? Share it!