The Gorgeous Beauty of Rend As Seen at This Year's E3
On the final day of E3, we got to pay a visit to Frostkeep Studios to check out their latest game on the way called Rend. This is a team-based "faction" survival game that plays a bit like Conan: Exiles as a more recent example, but on a much larger scale as you are basically crafting the world around you to be a safe haven. The land is filled with people who start out from nothing, along with several monsters to deal with and these odd shapes you seem to find everywhere. Not to mention this giant tree off to the side with marking on it which you'll need to determine the meaning of.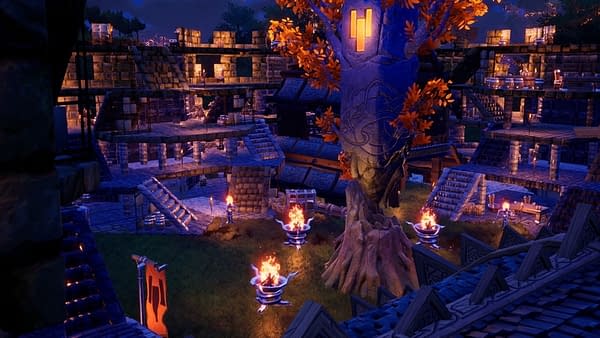 It has a lot of good things going for it when it comes to learning how to fight and fend for yourself, not to mention building towers, taking over towers, defeating larger than life creatures, and basically just making a new society from nothing. But the biggest thing we took away from Rend was the beauty of its design. It's a cross between simplistic designs and calculated lighting that make the world seem a lot larger than it is at times, and there are moments you can take snapshots of what you're looking at and just be in awe.
Right now you can sign up for the Alpha of the game, but no date has been put to it as far as an official release. This is definitely one to keep your eye on!