Every once in a while, a game project comes along on Kickstarter that I know I'm going to jump head-first into. Then I find out that I already missed the first part, my wallet and I have a quick talk, and we agree not to make that mistake again.
I will not miss out on this new round of miniatures for Moonstone!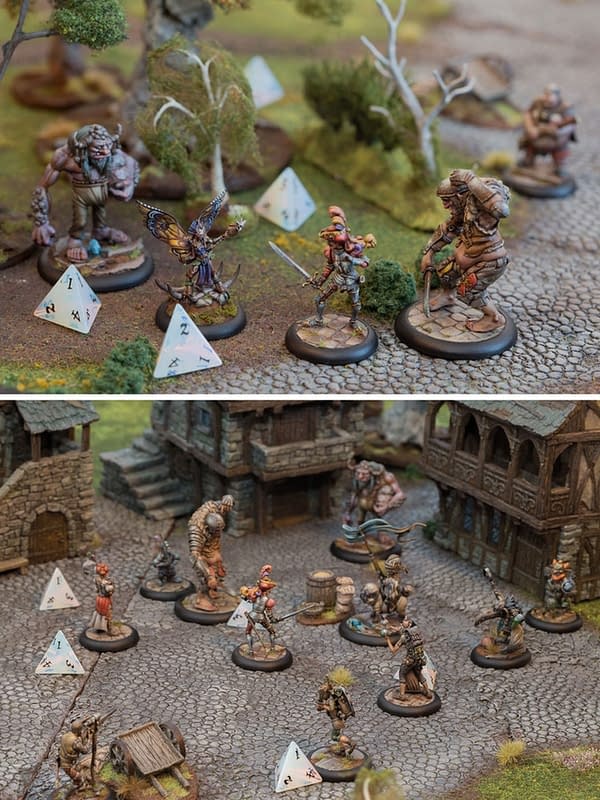 Moonstone is a Tabletop Skirmish Game for 2-4 players set in a wonderfully whimsical storybook world where players bluff to win. As well as a unique fairytale aesthetic, Moonstone keeps all players constantly involved in the action and has some truly original mechanics not seen before in miniature skirmish games using unique card decks to resolve magical attacks and combat!
I am seriously kicking myself for not knowing about this game sooner. Luckily, Goblin King Games has added the option to add minis from the first Moonstone campaign to your order total, so you can join me in adding this little beasty to your miniature collection:
This new campaign will add the Leshavult faction to Moonstone, and the initial sculpts are incredible! Check out Boris, The Bunny Summoner, sculpted by Tom Lishman: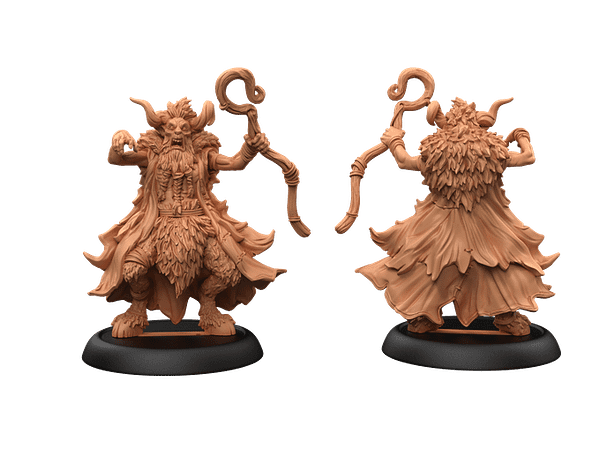 And yes, Boris does come with three Murder Bunnies to assist in his battles!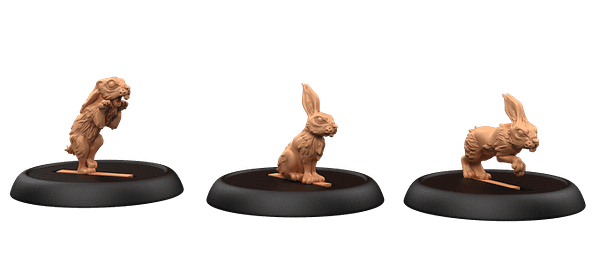 There's a lot of other goodies up on the Moonstone Kickstarter page, which has some pretty good stretch goals unlocked already. There are also some fantastic terrain kits available, for those of us that insist on total immersion in our skirmish games!
The images below show how well the sculptors have captured the concept art for the first Moonstone campaigns, and how great the finished figures look with some paint on them! Anyone else getting a Discworld vibe off of these?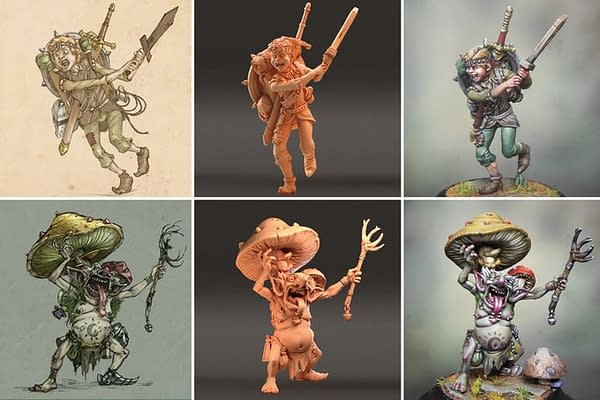 Moonstone will be taking pledges at their Kickstarter page for funding until April 12th, so we had all best get with it and unlock more of these awesome minis!
Enjoyed this article? Share it!