In a rare showing of negligence, the PlayStation Store has leaked official artwork for Far Cry 6, confirming the game's announcement. For weeks its been rumored we'd see a new Far Cry title be added to the list of games revealed at Ubisoft Foreward, which will be taking place on July 12th. The news kind of got confirmed anyway when the word got out that Giancarlo Esposito was in a high-profile AAA title he couldn't talk about, only for industry insiders to pretty much confirm he was a part of the next game in the franchise. After that, like a lot of people, we just assumed we wouldn't see much of anything about the game until the reveal officially happened during the livestream. Enter: PlayStation. Who are usually good about not revealing stuff early or causing leaks to happen, but in this case, they dropped the ball remarkably hard this time around by not only confirming the game but revealing the artwork you see below.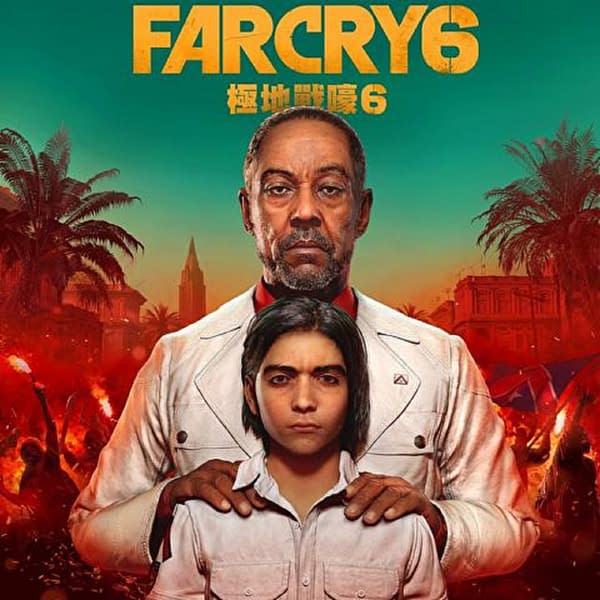 The image has since been taken down, but not before everyone and their mother shared it on social media this morning as it is one hell of a piece of artwork. YOu don't even know what's going on, but having Esposito on the cover makes you want to check it out. Shortly after all this happened, Ubisoft took to Twitter to release a short promo trailer showing off the character lighting up a cigar and encouraging you to check out the stream on Sunday. Whether you agree with the leak or not, Sony couldn't have done Ubisoft any favors by revealing it early. But at least Ubi is riding the wave of exposure instead of just being quiet about everything. Hopefully, we get more than just a quick teaser about the game, which is apparently set to come out sometime in 2021, on Sunday's stream.
Enjoyed this article? Share it!