There's a brand new controller that's been made for the PS4, which should have fans of A Certain Magical Virtual-On very excited. The controller you're looking at below is a brand new device from a Japanese company named Tanita, which is basically a twin-stick device that works with the game. According to 4Gamer, the company created this design from the Twin Stick Project, and are looking to make one that works with the entire Virtual-On series as if you were playing it in the arcade. Here's a translated snippet from the article.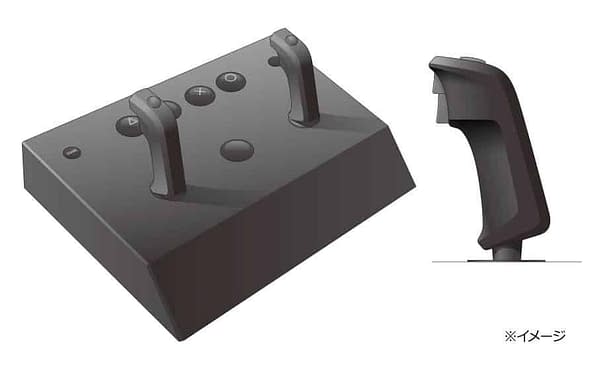 "The twin stick of the lifetime" "It is the origin of the" virtual series " , the goal is to fully reproduce the excitement of the arcade game at home", etc. The project aims to provide support amount of more than 55,400 yen (tax included) The amount targeted for return on goods), fund raising is carried out at the cloud funding service "CAMPFIRE" with a total target of 5,000 mouths . When cloudfunding is successful by 23:59 on July 30 th, it is said that the shipment of the product that returns will be scheduled for May 2019. "Content in games and amusement areas can be an effective tool to keep healthy"

Tanita says that this project will be a model case and will actively develop products in different fields.
Enjoyed this article? Share it!