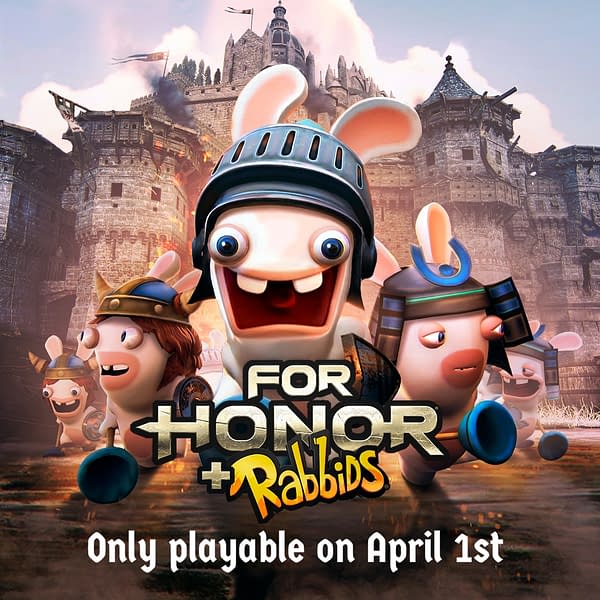 Ubisoft is hosting a one-day event for April Fool's Day which brings the Rabbids to the For Honor universe. Players who log in to For Honor during the event today will receive a free melee pack as an exclusive reward, so it might be worth checking out for more than just the laughs.
The event is running through April 2nd at 12 AM Eastern, and it looks RIDICULOUS.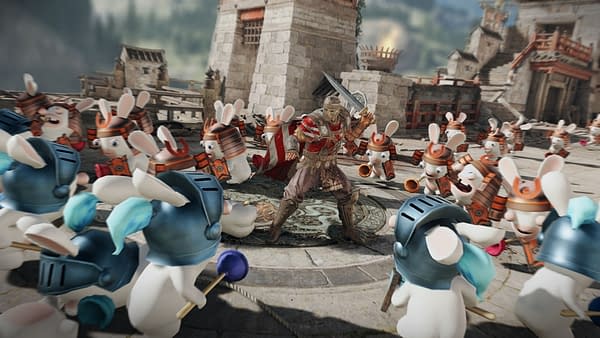 In other news, For Honor's Year 3, Year of the Harbinger, will continue to bring new content throughout 2019, including unique seasonal in-game events with each upcoming season like the April Fool's Rabbids event.
Developed by Ubisoft Montreal in collaboration with other Ubisoft studios, For Honor offers an engaging campaign and thrilling multiplayer modes. Players chose to play warriors from one of three factions – the bold Knights, the brutal Vikings, the coalition of deadly Samurai and fearsome Wu Lin. The game's innovative combat system is called The Art of Battle, and it puts players in total control of their warriors, allowing them to utilize the unique skills and combat style of each Hero to vanquish all enemies who stand in their way. It's actually disturbingly realistic, as far as video game combat goes.
For Honor is available now on Xbox One, PS4, and PC.
Enjoyed this article? Share it!