The Samsung Q7F QLED TV is Too Good for Your Average Game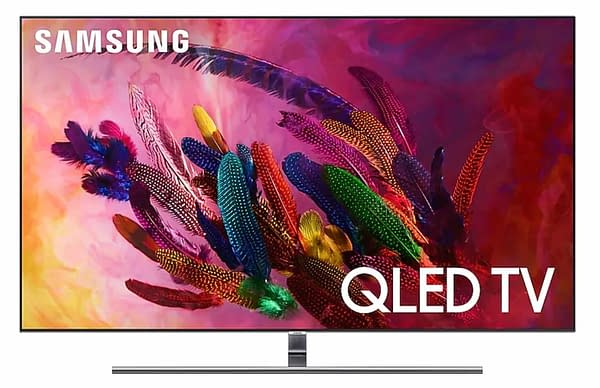 The 55" Samsung Q7F is a massive and absolutely gorgeous display that's far too good for most of the things you'll ever use a TV for, and that includes most games. Sure, there are a few exceptional games that look absolutely stunning on the QLED display, but the majority just don't do it justice. Sure, they don't look bad, but that doesn't mean those games are making the most out of the Q7F's high contrast, ultra 4K display.
However, hooking the Q7F up to a 4K PC with 4K games is breathtaking.
Yes, this TV makes even Anthem look good.
So naturally it handles 4K UHD movies like a dream.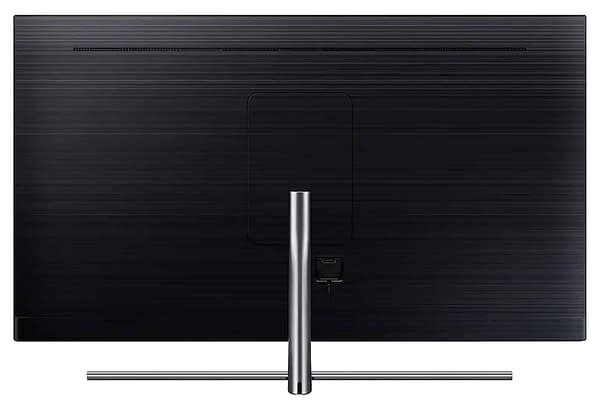 The Q7F is easy enough to assemble, as it comes in only a handful of pieces. The base monitor, a two-piece stand, a single cord, and the One Connect box. You can mount the display to the wall, which means you'll need to be a bit creative about where to stash the One Connect box, as you'll need that for the TV to function. The One Connect serves several purposes, it includes HDMI ports to connect your devices, provides power to the TV, and also gives you access to select television channels. The TV channels bit is a bit of a surprise if you aren't expecting it, as you'll be able to watch broadcast TV without needing a cable subscription. It's a bit bulky for a box, so hiding if you wall-mount the display is a bit tricky. Dropping the TV on a stand makes that a bit easier, as you can just hide the One Connect on a shelf.
That said, the One Connect is great for anyone with a ton of devices. It has 4 HDMI connections, 3 USB, and even an ethernet port if you want a wired internet connection. Although the TV, like any Samsung Smart TV on the market these days, is WiFi enabled.
As far as performance goes, the Q7F's refresh rate is up to to even rigorous PC standards, with a varialbe refresh rate clocking up to 240Hz for the whole 3,840 x 2,160 display. Sure, an OLED screen will do far, far better than the QLED thanks to science, but the variable refresh rate makes the Q7F perform better than your average QLED screen. The variable refresh is also ideal for online multiplayer games that will have inconsistent motion rates, like multiplayer shooters ore MMOs.
However, if you're an MMO fan, it's good to know that the QLED is much less prone to burning than an OLED screen. The Samsung Q7F easily passed our 72 hour burn-in test none the worse for wear. Our findings on the burn test were consistent with a few other sources, including rtings extensive burn tests. Now, I haven't had months to try and burn my Final Fantasy XIV HUD into the Q7F, but this screen has fared better than any other so far. So the QLED display is, tentatively, MMO proof.
While the TV's MSRP of $1899.99 is a bit steep, you can find the Q7F on sale from most retailers including Samsung themselves, it's actually going for $1,399.99 right now. After all, the Q7F is a year old, at this point. However, if you have the cash to burn, we absolutely recommend it.