Today, The Tetris Company revealed they have formed a brand new interesting partnership as they will start working with Hello Kitty. The two have signed a multi-year partnership to collaborate on games and merchandise, with the debut of a new online game that will take place on June 3rd, as well as revealing a new co-branded style guide at Licensing Expo, taking place June 4th-6th in Las Vegas. This is the first time the Sanrio characters will be partnered with the game, as they plan to introduce items such as apparel, cosmetics, stationery, and accessories into the marketplace. Here's a couple quotes about the partnership.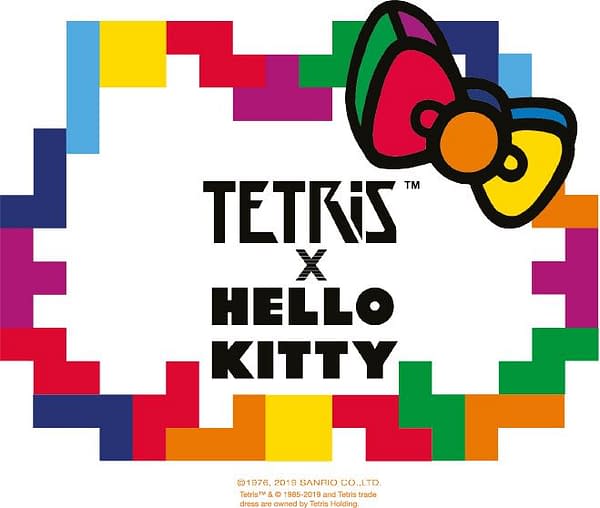 "The 45th and 35th anniversaries of Hello Kitty and Tetris respectively are the perfect opportunity to launch this exciting partnership. Both brands' devoted fanbases have built up over decades, and we're confident they'll love these brand new offerings," said Giovanna Sanzò, Licensing Director at Sanrio GmbH.

"We're thrilled to announce the coming together of two iconic brands, Tetris and Sanrio, both celebrating huge anniversaries this year, in a collaborative partnership," said Maya Rogers, President and CEO of Blue Planet Software, the sole agent for the Tetris brand. "Not only have the Sanrio characters been one of my favorites since childhood, it also has such an incredible history among girls and women. The pairing of these two brands to create games, novelties and fashion items is an incredible opportunity that we think will have great appeal with fans worldwide."
Enjoyed this article? Share it!