In case you're wondering how soon Skybound is planning to release the next chapter of The Walking Dead: The Final Season, it's sooner than you think. Skybound Games' CEO Ian Howe and TFS Creative Director and Kent Mudle took to Reddit today for an AMA about the game, in which they revealed that they're pushing to get the next chapter out before the end of 2018.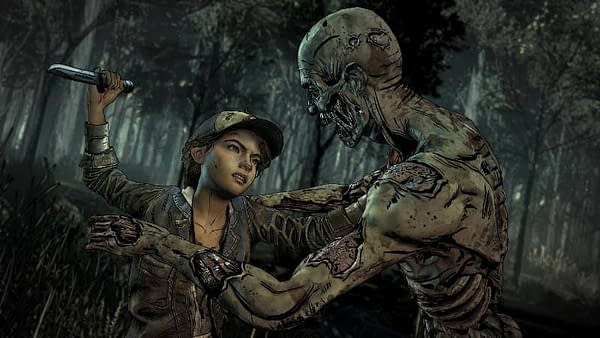 OK, given that you guys have been so supportive and patient, I'm going out on a limb and will say yes, I fully expect Episode 3 to be this year and I'll be very disappointed if we can't make that happen. and what happens after I type a response like this, is that the PR people run into my office and try and take away my computer so I don't say anything else 🙂
It's cool that the company are looking to at least make the fans happy by picking up where the now-defunct Telltale Games left off, but until we see something concrete from the company, we're going to assume it may take a while for the devs to get everything in working order, and probably won't have the next chapter of The Walking Dead out until early 2019 as a safe bet.
Enjoyed this article? Share it!