Tilting Point Announces New Netflix Mobile Game "Narcos: Idle Cartel"
This morning, Tilting Point, Gaumont, and Big Wolf Games announced a new mobile title based on the Netflix series Narcos called Narcos: Idle Cartel. The game will throw you into the middle of the show's storyline, forcing you to decide whether to stay straight or delve into the crime world to survive. You will create, build, and run your own cartel operation and compete against other cartels by other players to stay on top. The game will be released sometime in 2020 for iOS and Android. here's a couple of quotes from the Narcos: Idle Cartel announcement this morning.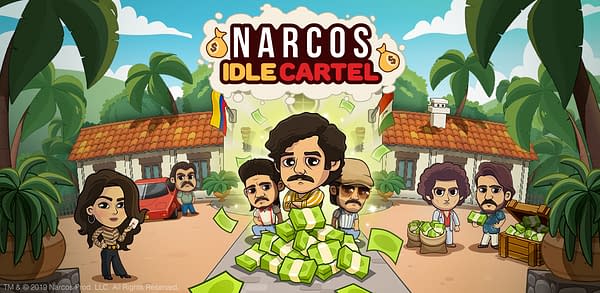 "Big Wolf are experts in the Idle genre and have proven that they know how to combine fantastic narrative with competitive idle gameplay" said Samir El-Agili, President of Tilting Point. "Because of this, Big Wolf is the perfect developer to bring to life the opportunity for players to experience the official Narcos story while building their own empire."

"Tilting Point has an incredible pedigree in helping to bring major IPs to mobile gamers," said Ismail Maiyegun, Chairman of Big Wolf. "We're confident that with their expertise and technology, Tilting Point will help us reach fans of Narcos and expand to new audiences that don't know they are fans yet."