Today's Oddish Spotlight Hour Celebrates Pokémon GO's Summer Event
The Summer Event, the final set of challenges leading up to GO Fest 2020, is ending this Wednesday in Pokémon GO. Before it is over, though, one of its featured spawns is getting an hour to itself with a special bonus. Today is Oddish Spotlight Hour from 6PM to 7PM local time, where the game will be taken over by the classic, Generation One grass-type Pokémon. In addition to majorly increased Oddish Spawns, Pokémon GO trainers will enjoy an hour of the most coveted bonus in the game: double catch Stardust. Here's how you can maximize on the hour and, with luck, catch a Shiny Oddish.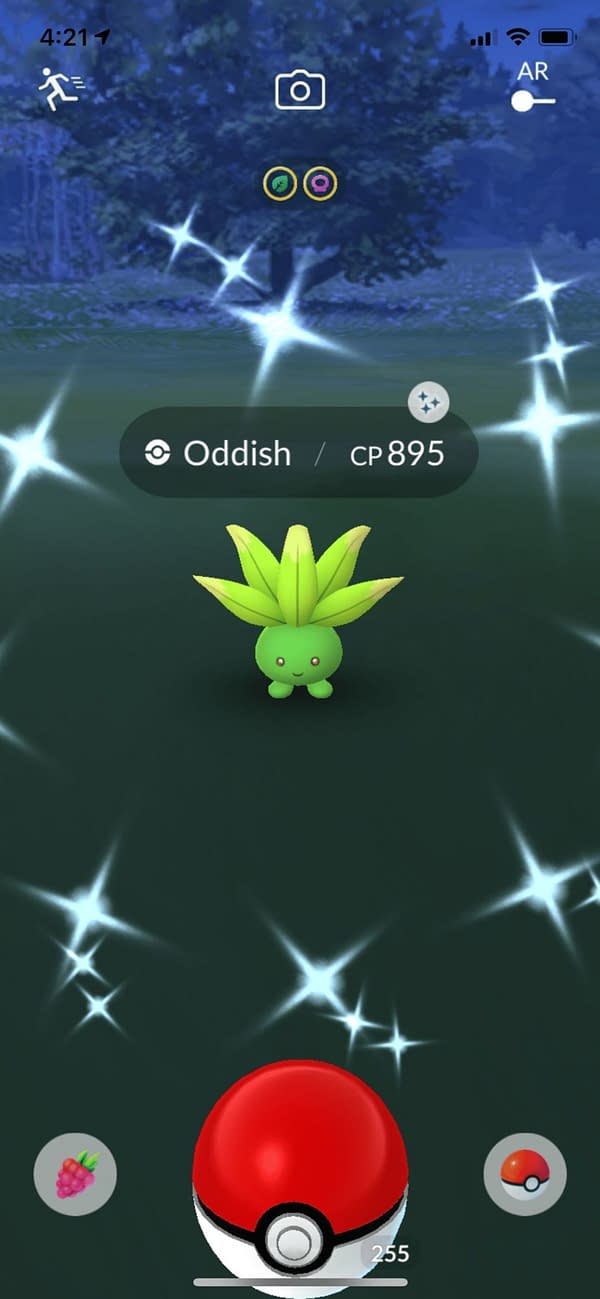 Like last week's Spotlight Hour spawn, Zubat, Oddish's shiny rate is "full odds," meaning that players will have an unboosted, standard chance of encountering a Shiny Oddish. The standard rate is about one in 450, which seems like quite a lot, but efficient playing will allow dedicated players to encounter hundreds of the Pokémon during Oddish Spotlight Hour. There are two methods to employ if you want to grind out the hour and get your own Shiny Oddish, one of which will guarantee more encounters but with a major drawback.
Shiny Checking: Oddish Spotlight Hour will have incredible dense spawns, so players hunting for the shiny version may want to employ this method. Shiny Checking is when you click a spawn to see if it is shiny. If it isn't shiny, instead of attempting to catch it, you immediately flee. This will allow a much higher number of encounters during the hour, but at the cost of Stardust. If you're not attempting to maximize on Stardust, this may be your best method.
Quick Catch: The Quick Catch method, while a bit tricky to master at first, cuts down on time spent waiting to see if a Pokémon is caught, while still throwing a ball at the Pokémon. Essentially, it exploits a mechanic in the game that prevents the "run away" button from disappearing while catching a Pokémon, allowing players to run away after the ball has made contact with the Pokémon. This skips the catch animation, cutting more than ten seconds out of each catch. It may seem minimal, but in an hour where you're encountering potentially hundreds of Oddish spawns, it adds up. This method will allow the speed and will help accrue more Stardust. Trainers can see the method in practice here.
As a warning, using the Quick Catch method is not recommended for catching Shiny Pokémon. If you have a Pokémon on your screen that you want to guarantee becomes yours, you will want to wait for the animation to play out to ensure the spawn doesn't escape. Shiny Oddish is a highly desired Pokémon, with its evolution Bellossom included among the best shinies in the game, so don't risk the Quick Catch if you see sparkles on your screen.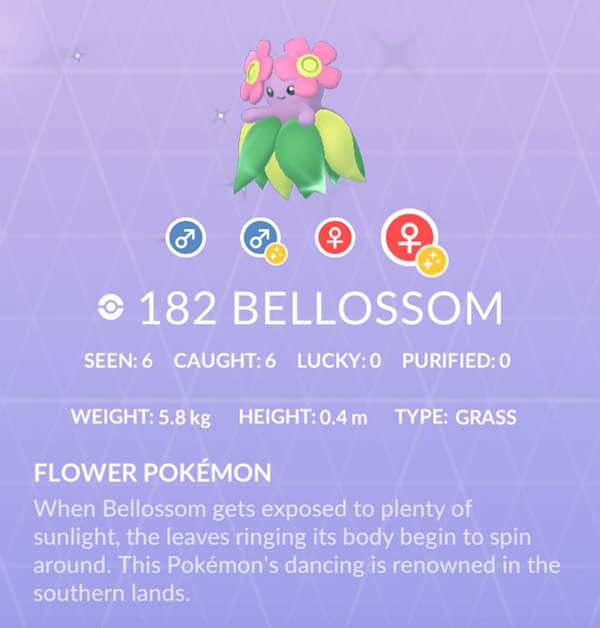 Oddish Spotlight Hour will be the final shiny-capable Pokémon to receive such an event in July. Following GO Fest 2020, Niantic will likely announce the next month of Spotlight Hours, and Bleeding Cool will be the first to let Pokémon GO players know what they can expect with these events.