Torbjörn is Receiving a Massive Overhaul in the Next Overwatch Patch
The developers at Blizzard appear to be taking a better look at Torbjörn as an update to the character is coming in the next Overwatch update. Jeff Kaplan came out with a new Developer Update video letting fans know the next character to receive an upgrade would be the Sweedish mechanic. Those of you who earned the armor pack achievement will get to keep that little gem in your back pockets as they're being removed from the game, along with his scrap system. It's getting replaced by a system called Overload, which will work like his previous ultimate with a cooldown.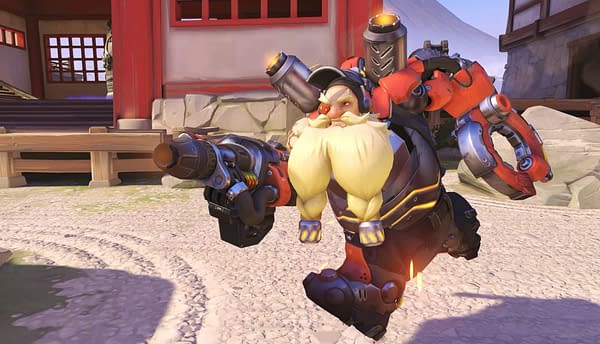 Next, no more sitting around hammering on a turret as it will auto-start at Level 2, and be tossable so you can put them in places they might not have been before. And his new Ultimate will keep the name but change to place hot molten on the floor for people to step on. A sleek way of keeping people off a point or a payload. Hopefully, these changes don't totally kill the character as the Symmetra changes did. I enjoyed playing as Symmetra until they edited everything she did, and I enjoy playing Torbjörn as he is like a lot of players. So here's hoping these changes don't drive people off another Overwatch character.