Totino's Unveils ASTRO Gaming Headset For "Modern Warfare" Launch
When you think Totino's, you probably think pizza rolls. Well, bow you can add gaming headset to that as they have partnered with ASTRO Gaming for a new pair. This is actually part of an extension to its existing collaboration with Activision over Call of Duty: Modern Warfare. This is a specialty item that was co-designed by Matthew "Nadeshot" Haag, the founder and CEO of 100 Thieves. Basically, this is a cool new headset designed by an esports pro with a snack company branded on it for a CoD title. For some people, this is going to be the best of every world they enjoy before they get to play the game.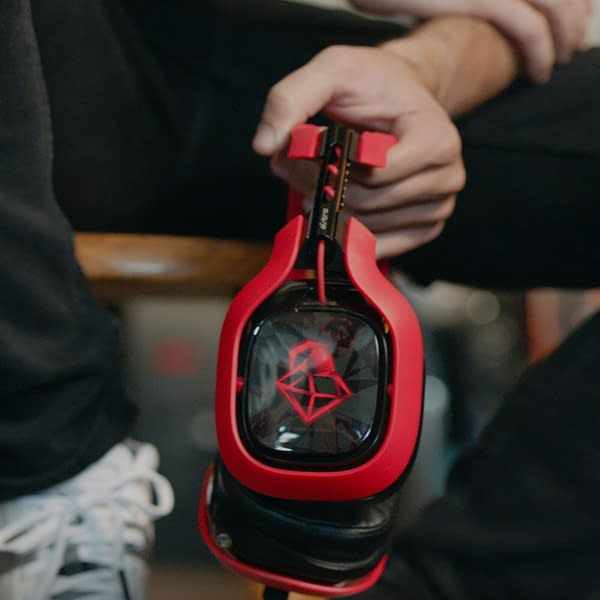 The headset will officially go on the market on October 17th, at 9pm EDT. We have more details about them showing off the headset here from this snippet of the press release. ASTRO Gaming has a cool chance to reach some gamers with this new set just in time for a major release. We'll see how well they do when they officially hit stores.
Unlike any designs currently available in stores, the custom "look" incorporates an eye-catching red frame, black earpad with headband and red cable and mic. The exclusive tags featured on the headset incorporate both red and black colorways with intricate geometric designs, reflective of the redeemable in-game charm.

Gamers won't want to miss the brand's first-ever launch of this caliber in esports, where Totino's is partnering with NTWRK — the leading youth culture e-commerce and content platform that offers shoppable shows featuring the best names in pop culture. On October 17, at 9:00pm EDT, NTWRK will officially release the headset with an exclusive must-see episode featuring Nadeshot like never before. To view the episode or purchase the headset, customers can download the NTWRK app on iPhone or Android devices.