"Trails Of Cold Steel III" Receives An Accolades Trailer
Falcom and NIS America have released a new accolades trailer for The Legend of Heroes: Trails of Cold Steel III now that it's out. Mainly the trailer is here to show off the praise the game received over the past few weeks, not much else here aside from a better look at it if you haven't tried it out. Enjoy!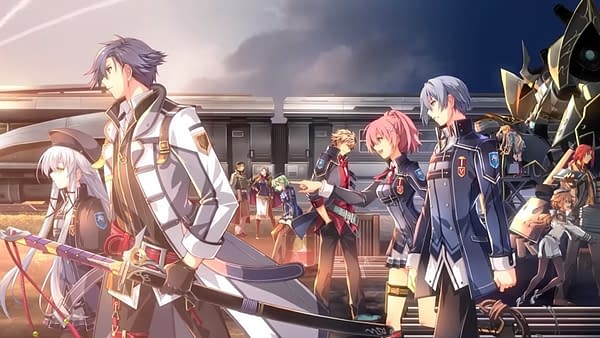 The legend of class VII begins anew! Get a head start with the long-awaited The Legend of Heroes: Trails of Cold Steel III. Uncover details about new friends and old allies in the "Branch Campus Student Directory" softcover art book, and hum along to the "Anthems of the Thors Branch Campus" soundtrack. The embers of war are about to ignite!

Welcome to the New Class VII – Explore the newly annexed lands of the Empire with a brand new squad, and catch up with familiar faces from the past.

An Immersive Story – Experience an epic story developed across three titles, and crafted for new and old fans alike. Also includes an interactive introduction to catch up new players to the ongoing story so anyone can dive right in to the world of Trails of Cold Steel.

Combat Honed to a Fine Edge – Challenge oncoming threats with a combat system that has been refined over the course of decades. The addition of features like Brave Order and the Break System open up new possibilities in battle.