Respawn Entertainment and Twitch have decided to partner up for a new esports competition as Apex Legends steps into the Twitch Rivals arena. In a two-part competition that will air live on twitch on February 12th and 19th, 48 Twitch streamers will be competing live for $200k in prizes. That's enough to give the game 16 three-player squads, though we're a little curious why they didn't go all the way with 60 players for an even 20 teams. Only a handful of streamers have been announced for the event so far, including DrDisrespect, Sacriel, TSM_Myth, DisguisedToast, RealKraftyy, and shroud. We have a few more details of how the competition will go below, but it sounds like it will be an intense battle if they get the right battle royale fighters involved.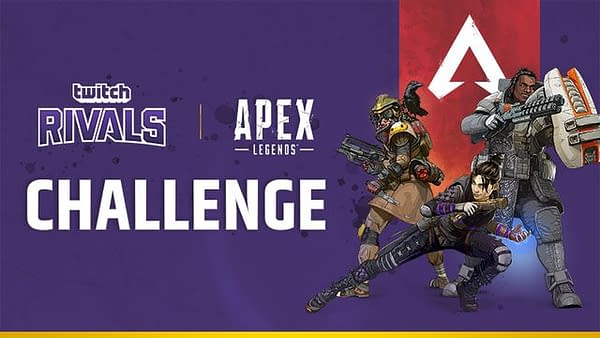 Streamers from North America and EMEA are representing their territories, with a total of 48 competitors. Each squad will compete to earn the most points, with 5 points awarded for each match victory and 1 point awarded for each kill. To win, streamer squads have to show they've mastered the unique abilities of the game's roster of Legends, plus they'll have to make the most of Apex Legend's new additions to the Battle Royale genre, like Smart Comms for improved call-outs and Respawn Beacons for defying death.

We'll guide you through the competition on /TwitchRivals as we keep tabs on each day's action and point totals. But as always, you can watch and chat directly on the channel of any participating streamer if you want hang out alongside their community.
Enjoyed this article? Share it!