Ubisoft Announces "The Settlers" Will Release On PC In 2020
Another of Ubisoft's announcements from Gamescom 2019 was the reveal of The Settlers as it will be coming to PC sometime in 2020. Volker Wertich, the creator of the original game, has come on board to help with the development of the latest incarnation of the series. The Settlers is available for pre-order now on Uplay PC via Ubisoft Store and the Epic Games Store. We have some added details for you below along with pics and a trailer. The company also announces several special editions of the game including the Standard Edition, the Gold Edition, and Collector's Edition.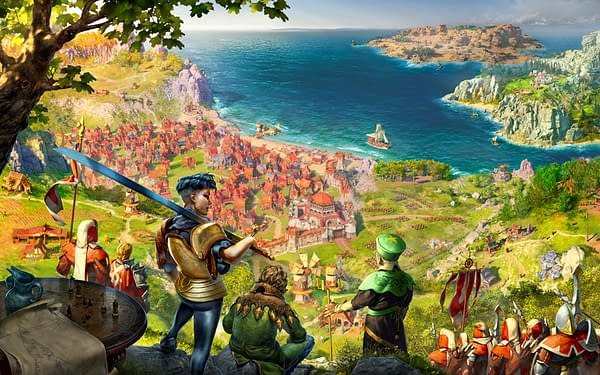 The Settlers can be played both in PVE and PVP, and features three modes for players to enjoy: Campaign, Skirmish and Multiplayer. Powered by Ubisoft's Snowdrop engine, the gamewill use the new procedural map generation technology of landscapes and missions, bringing to players an authentic sense of discovery, exploration and uniqueness.

Players who immerse themselves in The Settlers' colourful open world will discover stunning visuals and the innumerable details of the Wuselig, or bustling, feeling, specific to the brand's DNA. Among the features in the upcoming installment, The Settlers will offer alternative methods of victory, including:

The Combat strategy: Players would control full armies of different units, taking on and defeating enemy armies to take over or defend their territory. Special units such as army leaders can have a positive effect on their troops.
The Glory strategy: Players would select a hero character who will fight in the arena against the enemy. Once a player initiates a battle, spectators representing both sides will gather at the arena to watch the battle. Winning a fight can lead to dissatisfaction among the defeated party. This however can lead to revolts, allowing the player to take over the enemy territory.
The Faith strategy: the third winning strategy will allow players to inspire Faith amongst

Settlers

and will be detailed at a later date.