Ubisoft has picked up free-to-play fighting game Brawlhalla and it's studio, Blue Mammoth.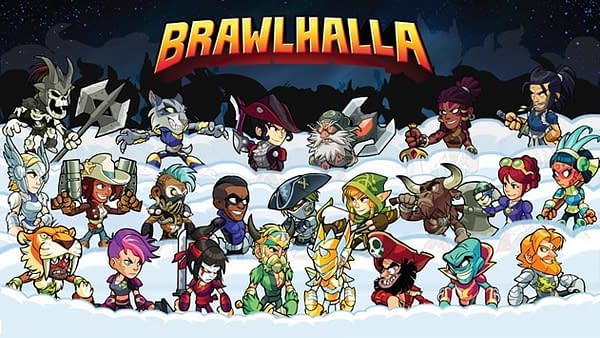 There has been a bit of a swirl of Smash Brothers-esque games in the last few years. Rivals of Aether and Brawlout come to mind, and it is clear that this genre is evolving outside of Nintendo's guise. That's great too as it sees games like this getting out on other platforms and expanding on the tenants made staple by just one series.One name that has certainly been making some waves over the last year or so though is Brawlhalla. The game looks slick as anything, full to the brim with high paced, fast-action fighting and what is really getting people in and playing is the fact that the game is free-to-play.
The audience the game is garnering didn't escape Ubisoft's eyes either, as it's been announced that the publisher has now swooped in and bought the title and its Atlanta based developer Blue Mammoth outright. This means going forward, the title will be considered a Ubisoft game and that is probably a good thing. Brawlhalla is a game that survives as a consistent service, and Ubisoft has proven recently with games like Rainbow Six: Siege and The Division that it knows how to treat a game long after launch.
What this means for the title going forward, it's not exactly clear. One would hope an expanded budget to really take Brawlhalla to a new level of exposure. There really is a lovely flow to the animation in the game and with a built-in community already, I can't see why the game can't become even bigger still.
Enjoyed this article? Share it!