While we already knew there might be a lot of awesome unlockable secrets in Super Smash Bros. Ultimate, we may be getting a lot more than we think. Well, at least if you have an impressive amiibo collection. A couple different websites and social media threads picked up on something listed in the Canadian Best Buy listing for the SSBU amiibo figure for Wolf, which came with this specific text.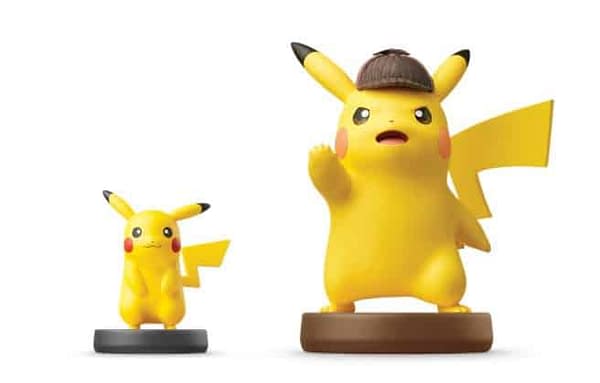 Access a whole new level of fun and smash the competition with this Super Smash Bros amiibo. A former fighter in Andross' army, the Wolf now leads his own mercenary team, and he's not one you want to cross. Simply tap the amiibo accessory to the NFC touchpoint on your game system to unlock this Space Pirate.
Since wolf is already going to be a playable character in the game anyway, it's led people to believe that not only will you be able to unlock characters faster using amiibo figures, but that there may be a possibility of having more shadow characters from other amiibo sets. Which would be pretty cool if Nintendo actually went to that level of planning, and all you have to do is tap a figure like Detective Pikachu and suddenly you have a shadow figure of him in Super Smash Bros. Ultimate. Only time will tell if that's a reality or not, but if it is, that's going to make the game a lot more fun for people with amiibo that match up with characters in the game.
Enjoyed this article? Share it!