Valve Introduces Their New Valve Index VR Software and Gear
Today, Valve introduced its brand new VR unit to compete with others on the market called the Valve Index, which will work specifically with Steam. The Valve team is currently working on three games for the setup but won't say what they are, only showing off the hardware to the entire thing which looks like a darker and cleaned up version of the HTC Vive. The entire package includes, according to their own PR, the Index HMD, a Controller, and 2.0 Base Stations. In case you're wondering, yes, it is compatible with all current Steam VR games, and all the items are offered both alone and as packages.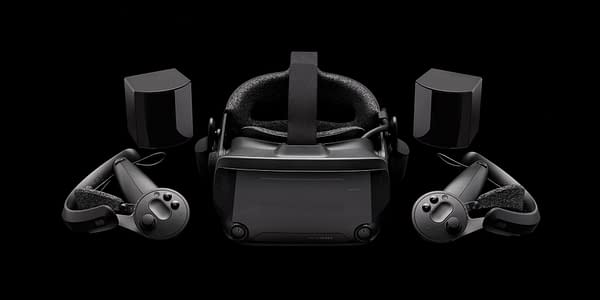 The company also isn't speaking about the specific software they'll use to incorporate the system into Steam. It's pretty much a foregone conclusion, based on other outlets trying to get info from every source they can and others who were more privileged and able to attend an in-person demo, that Valve is probably not going to say a word on anything involving this system beyond what's on their official website until E3 2019. If you're in the camp of people who are disappointed that we, yet again, got no news of new games coming from Valve like a new Portal, Team Fortress, Counter-Strike, etc., you're not alone as Twitter is full of hardcore fans going off on the company for essentially making what they believe is a useless product in a world where other companies already own the market and they still haven't made any highly-requested sequels.
We'll see whether or not it's actually useless when E3 rolls around, where we can only hope they'll give us some games. The price will be revealed May 1st when they open up the pre-orders, with units shipping out on July 1st.