Valve Releases New Details About "Half-Life: Alyx"
This morning, Valve Corporation released brand new details and a proper trailer for their upcoming VR title, Half-Life: Alyx. We now know that the game is set between the events of Half-Life and Half-Life 2. So we now know this is neither a sequel or a prequel, this is a story in the middle of everything you already know. This will be a full video game, not just a partial VR experience, and will be released in March 2020! A hell of a lot sooner than a lot of us predicted. Best yet, it will be compatible with all PC-based VR headsets, so no need to buy new gear for anyone owning one, you just need to have one. The game will run you $60, unless you own the Valve Index VR headset, in which case it will be free. Enjoy the description and the trailer from the info sent out this morning.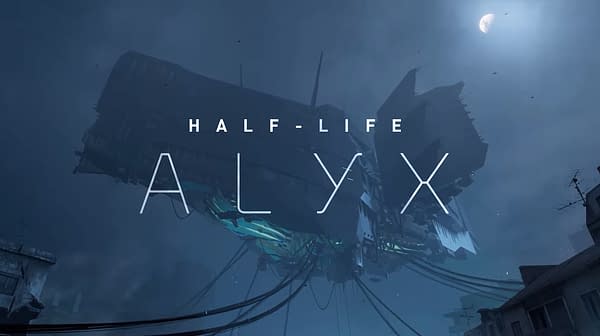 The loss of the Seven-Hour War is still fresh. In the shadow of a rising Combine fortress known as the Citadel, residents of City 17 learn to live under the rule of their invaders. But among this scattered population are two of Earth's most resourceful scientists: Dr. Eli Vance and his daughter Alyx, the founders of a fledgling resistance. Alyx Vance and her father Eli secretly mount the resistance to the brutal occupation of Earth by a mysterious alien race known as The Combine. As Alyx, players take the fight to the Combine to save the future of humanity.

Half-Life: Alyx was designed from the ground up for Virtual Reality and features all of the hallmarks of a classic Half-Life game: world exploration, puzzle solving, visceral combat, and an intricately woven story that connects it all with the characters iconic to the Half-Life universe.

"Everyone at Valve is excited to be returning to the world of Half-Life", says Valve founder Gabe Newell. "VR has energized us. We've invested a lot of ourselves in the technology. But we're also game developers at heart, and to be devoting ourselves to a VR game this ambitious is just as exciting. For that to come in the form of Half-Life feels like the culmination of a lot things we care a lot about: truly great games, cutting edge technology, and open platforms. We can't wait for people to experience this."