Fresh off the announcement this week during Xbox's 20/20 livestream, Vampire: The Masquerade – Bloodlines 2 gets a new trailer. Giving a gruesome and light-hearted take on the game, the devs invite you to dance along to the horrifying images as you become a vampire in a very different version of Seattle. Once you find your groove in the mix of what's happening, you might just find yourself dancing as well. The devs also revealed this week that the Xbox Series X version will feature Smart Delivery, as players who purchase the game for Xbox One will receive a copy of the game optimized for Xbox Series X free. Which comes with the added bonus of cross-generation character and progress saves between the two console versions. As far as what they're doing for the PS5, that will be revealed at a later date. For now, enjoy the trailer!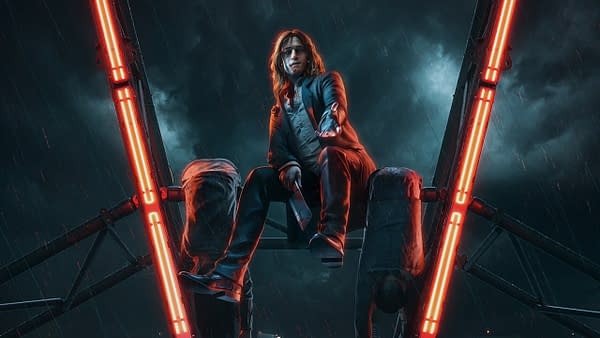 Enter the World of Darkness and rise through vampire society. Experience Seattle – a city full of alluring, dangerous characters and factions. You are dead now but stronger, quicker, more alluring and with potential for so much more. Your choices, plots and schemes will change the balance of power – come dance on your grave in Bloodlines 2!

What Monster Will You Be? Choose to be brutal and unflinching or cultured and seductive. Use charm, cunning, terror and sheer will to rise through vampire society.

Descend into Seattle's Dark Heart: Seattle has always been run by vampires; hunt your prey across locations faithfully reimagined in the World of Darkness.

Enter into Uneasy Alliances: Choose a side among the competing vampire factions in the war for Seattle's blood trade. Everyone has hidden agendas, so choose your allies wisely

Experience the Story: Written by the creative mind behind the original Bloodlines, live out your vampire fantasy in a city filled with intriguing characters that react to your choices.
Enjoyed this article? Share it!