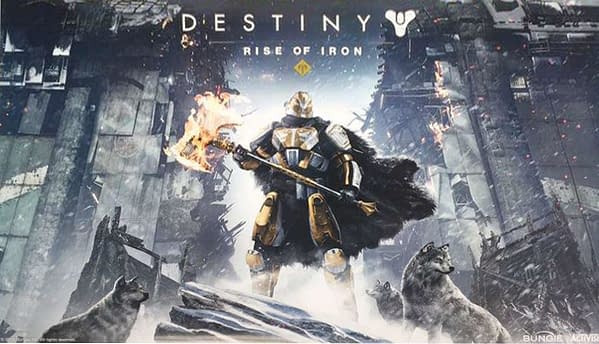 It's not a huge secret that we can be expecting a Destiny expansion, a la The Taken King this year. We can most certainly expect it to debut at E3, but it looks like it might have raised its head a little early.
As posted on Reddit, this image is doing the rounds, which seems to confirm that the expansion will be called Rise of Iron. It shows Iron Saladin with a massive flaming hammer, surrounded by wolves. Take from that what you will.
This is not confirmed, so maybe take it with a pinch of salt, but there is more than one original source photo floating around on the Destiny sub-reddit as far as I saw. Could be copycats, but I'd guess this is legit. I'm so very ready to have a reason to hop into Destiny.
Enjoyed this article? Share it!