Posted in: Games, Video Games | Tagged: Battlefront II, dice, EA, ea dice, Star Wars Battlefront II, star wars: battlefront 2
---
EA Details Star Wars Battlefront II 2019 Update Plans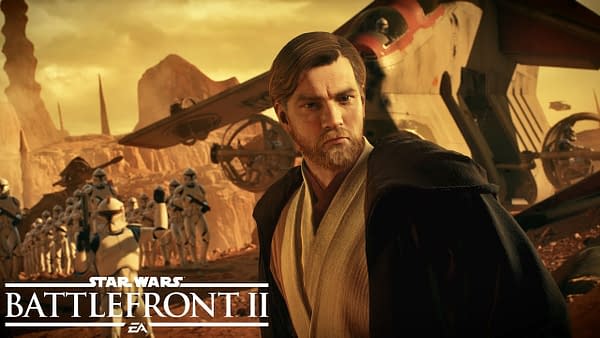 In a post on EA's Star Wars: Battlefront II blog, DICE looked back at how the game has changed over the course of 2018 before confirming their plans for the upcoming year. Throughout 2019, Battlefront II players can look forward to the introduction of Count Dooku, Anakin Skywalker, and even more clone troopers.
For the year in review portion of the post, the Battlefront II team were frank about the game's rocky start, though they still passionately defended the game and their development choices, saying the game was "released with an ambitious vision – a game spanning different eras and modes both on and offline, including the original story of Iden Versio, and with free content updates."
While the game certainly did promise quite a bit, most players were supremely disappointed at launch. DICE addressed this, saying:
However, the launch did not go as planned. With the understandable frustration around progression in the game, a decision to change the initial Crate system was made. A large part of the team was put on the task to fix the game's economy and progression. This new system was implemented in March – one without random progression and where everything is unlockable through gameplay.

We're happy with how Star Wars Battlefront II has improved over the course of 2018 and we hope you are, too. In our progress, we learned that in order to get content out the door to players at a steadier rate, we had to break out our large seasonal drops into smaller, more frequent updates.
However, the studio is proud of where the game stands with its various improvements and they're excited to discuss what is to come.
As for 2019, the post continued:
And we're truly excited about our plans for 2019.

The Star Wars Battlefront II Roadmap

Let's take a peek at what's in store for all of you, in the months ahead.

2019 will kick off by introducing Count Dooku, Anakin Skywalker, more clone trooper Appearances, and a new mode featuring command posts and capital ship takedowns. Continuing beyond, we're working to bring even more content and experiences to Star Wars Battlefront II.

Again, visit our new roadmap section of the website to get an overview of future content.

Evolving Star Wars Battlefront II in 2019

As a wise woman from Tatooine once said, "You can't stop the change, any more than you can stop the suns from setting." That rings especially true to game development.

While we've improved the game and changed the way we operate, we are constantly looking for new ways to enhance the game.

We have a passionate team that's thrilled about continuing to improve Star Wars Battlefront II, and we're looking forward to share more on this in the months coming.

Thanks for playing and May the Force Be With You,

–The Star Wars Battlefront II Team
So we have a ton of new Battlefront content coming our way, and we can only hope that it'll continue to improve the game.
---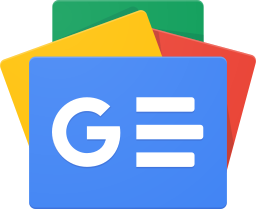 Stay up-to-date and support the site by following Bleeding Cool on Google News today!