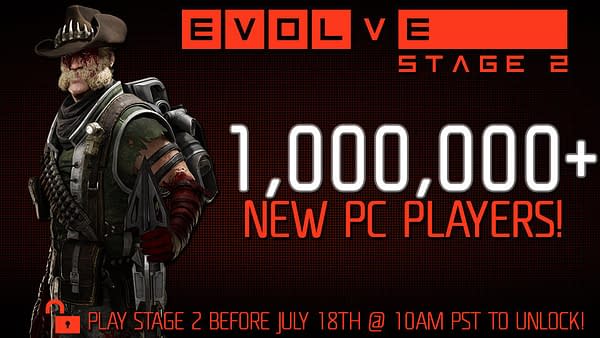 Evolve is clearly in some kind of renaissance at the moment, as the decision to go free to Play appears to be really paying off. The game has already nearly doubled its concurrent record that it held since launch and now Turtle Rock have given us another figure.
From the game's Twitter account, it has been revealed that the title has seen a rise of 1,000,000 new players since going free to play on PC. That is nothing to scoff at. It's hard to know what 'new' means, but I assume it is people who had never played the game before. That is pretty good going. On top of that, the developer is giving away a free skin for Griffin, if you sign in before July 18th.
How long will this last, and is Evolve about to become the force it failed to be at launch? Now that would be a turn around, huh?
Enjoyed this article? Share it!