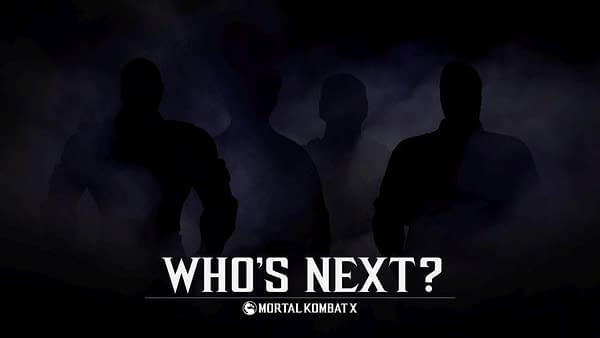 I reported a few days a go that big Mortal Kombat X news is getting announced this week. Well, now we know the parameters of the reveal, and it is pretty exciting.
It seems another Kombat Pack is coming, as series creator Ed Boon tweeted out this image yesterday with four shadowy figures obscured. It simply said 'Tomorrow?', which is today for anyone keeping score. Take a look:
Tomorrow? pic.twitter.com/fMoXUSRvjf

— Ed Boon (@noobde) September 2, 2015
The question now becomes who these character are. Are any of them guest fighters, or are they all going to be established fighters? It seem inevitable Sindel and Barraka will be in the mix. I suppose we will find out in a few hours.
Enjoyed this article? Share it!