Sony has announced a limited Death Stranding PS4 Pro console. The special system will be available the same day as the upcoming game and will include quite a few nifty features.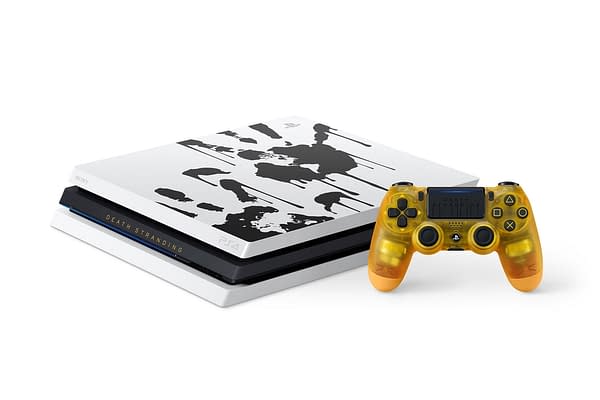 The Death Stranding special console bundle will cost $399.99. It will come packaged with a 1 TB PS4 Pro, a special Translucent Orange Dualshock 4, and a physical copy of Death Stranding. The special Dualshock 4 coloring is based on the BB Pods used in the game. It's currently unknown if the Translucent Orange Dualshock 4 be available separately, but we wouldn't count on it. The console features a white matte finish with two black handprints, intended to look similar to the world's continents across its shell.
The limited-edition Death Stranding PS4 Pro is currently available for pre-order at Best Buy.
Enjoyed this article? Share it!