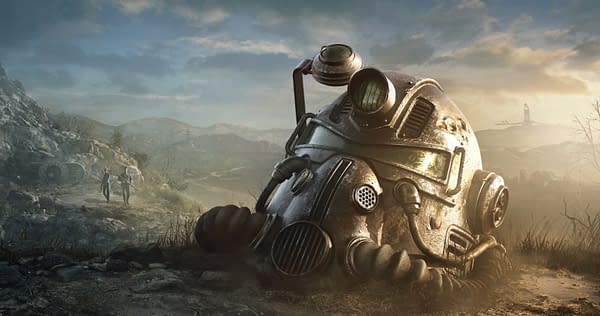 Fallout 76 continues to be one of the most controversial games on the shelf, considering the game is still plagued by bugs, connection issues, and a general sense of doom. The game has become the punchingbag for far too many jokes, though we will admit most are well deserved. Despite Bethesda's attempts to fix the game, nothing seems capable of fixing its reputation. Which means the game isn't selling. And that's a problem for physical retailers who need to get the game out of their inventory.
Dualshockers is reporting that yet another German games retailer is trying to get rid of unwanted copies of Fallout 76 by packaging them with Seagate 2TB harddrives.
From Dualshockers:
There seems to be a war of attrition between Fallout 76 and German retailers. After a series of other questionable bundles, another retailer is packing the game in with Seagate Hard Drives.

News comes by way of Reddit, with an image surfacing of the Seagate 2TB hard drive coming bundled with a copy of Fallout 76. According to the bundle, the combo is going for 79€, or roughly $89.50.

Comparatively, in the US we can purchase the Seagate 2TB Game Drive for $89.86. So, by proxy German retailer Media Markt is practically paying you the $0.36 difference to take a copy of Fallout 76 off your hands. Yikes.
For those not in the EU, Media Markt is one of the larger bix bog retailers that sells consumer electronics. So, not unlike Best Buy.
Which makes this news even more depressing.
Enjoyed this article? Share it!