It looks like Dimitri Vegas knows who to talk to at NetherRealm Studios as the DJ is getting a special Sub-Zero skin of himself made for Mortal Kombat 11. As you can see from the promo below, they have made a special skin of the character that anyone can download totally free on August 22nd. The reason for the new skin? Vegas partnered with the Mortal Kombat 11 team to remix the iconic Mortal Kombat theme song from 1995, so this is basically them showing their appreciation.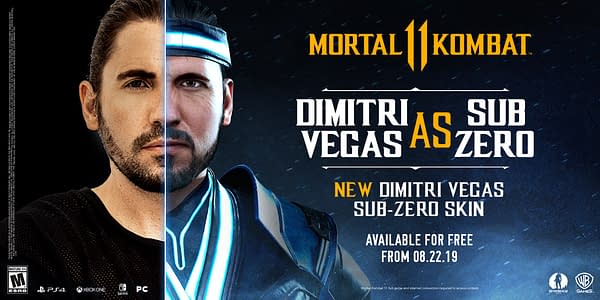 While the skin does absolutely nothing, we're going to be depressed as hell if when equipped, he doesn't walk into the fight with a pair of earbuds listening to it. Kinda like Cassie Cage from MKX listening to the original. Well, here's hoping!
Enjoyed this article? Share it!