[RUMOR] Diablo IV is Being Worked on Under the Title "Fenris" According to the latest rumors, Diablo IV is currently in the works under the code name "Fenris." The rumors have sprung up thanks to Kotaku's lengthy report on the history and future of the Diablo series at Blizzard. Amid all the information about cancelled Diablo projects, Kotaku divulged information on Blizzard's current project, Fenris. Sources in Blizzard told Kotaku that Fenris is the current incarnation of Diablo IV.
According to Kotaku:
Fenris is, all of our sources have confirmed, the current incarnation of Diablo IV. Blizzard's Team 3 has been working on this version of the game since 2016, and some who have seen it say they're optimistic about the direction. "[Design director] Luis [Barriga] has a very strong vision for that game," said a former employee, "one that a lot of people are excited about at Blizzard."

One key part of that vision is the art direction. During development of a game, many studios use what they call "pillars"—mantras that help define the game's goals so that everyone on the team is on the same page. For Fenris, one of those pillars is simple: Embrace the darkness.
Other focuses for Fenris include ways to make the game more social, reportedly taking queues from games like Destiny to add "light MMO elements," and returning to the classic Diablo art style and spell effects.
A source told Kotaku, "they want to make this gross, make it dark, [get rid of] anything that was considered cartony in Diablo III… Make what people were afraid of in Diablo II, but modern."
While a lot of these plans for Diablo IV may not make it to the final version of the game, they at least reflect two things:
Diablo IV is in active development
Blizzard is listening to fan feedback on what they want Diablo IV to be
And sure, this is still just a rumor, its a pretty well substantiated one. Which is fantastic news for anyone who was upset about the Diablo Immortal announcement from BlizzCon.
---
---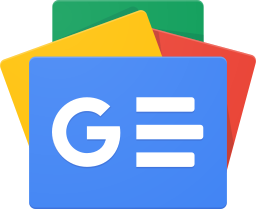 Stay up-to-date and support the site by following Bleeding Cool on Google News today!