Star Wars: Secret of the Empire VR Experience Now Open in Downtown Disney
Guests heading to the Disneyland resort will have a new, exciting experience waiting for them in Downtown Disney. Star Wars: Secrets of the Empire has finally opened. The new hyper-reality experience will transport guests into the world of Star Wars.
"Surrounded by cutting-edge 3-D imagery and sound, Guests can move around freely while virtually interacting with popular Star Wars characters—as well as each other, under disguise in teams of 4—in a multi-sensory environment that combines groundbreaking technology, virtual reality and the magic of illusion."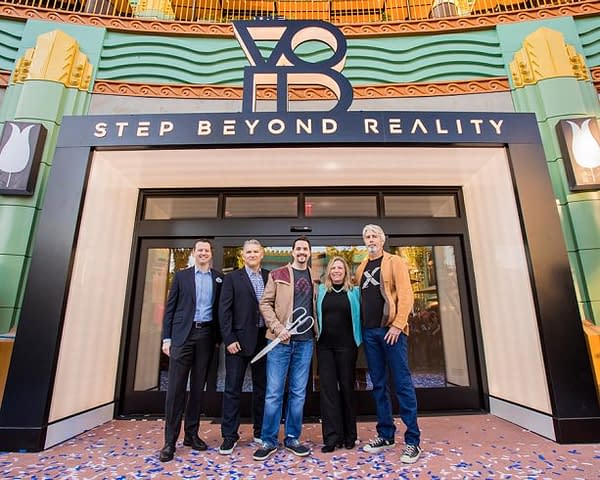 Guests are encouraged to buy tickets ahead of time, which are $29.99 per person. A limited number of tickets will be available each day to buy at the location. According to the Disney Parks Blog:
"This first-of-its-kind immersive experience transports guests deep into the Star Wars universe and allows them to walk freely and tethered throughout the multi-sensory experience—through sight, sound, touch, smell, and motion. In groups of four, teams will go undercover as Storm Troopers to capture Imperial intelligence vital to the budding rebellion's survival."
I'll be in Disneyland this summer, so I'm extremely excited to try out this experience!