Warhammer Age Of Sigmar: Realms Of Ruin Announced
Frontier Developments and Games Workshop are working together to bring you Warhammer Age Of Sigmar: Realms Of Ruin.
---
Frontier Developments have partnered up with Games Workshop to bring you Warhammer Age Of Sigmar: Realms Of Ruin, coming later this year. The game will be released for both PC and consoles as they have been developing the game for both simultaneously with DirectStep, an innovative new real-time strategy interface that has been designed to enable tactical immediacy during battle. The system will allow you to use analog sticks and a few simple button presses to cycle through their squads, issue orders, and fight battles. We got more info and a trailer for you below as we wait to see when they plan to release the game.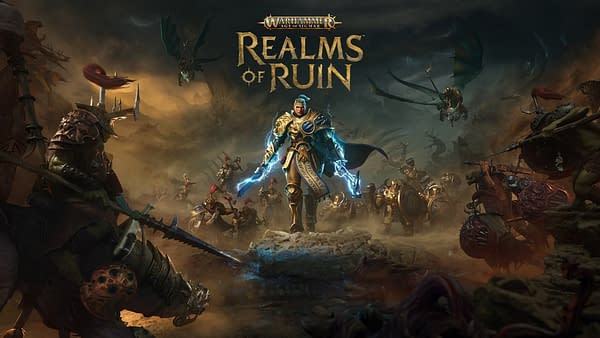 "Warhammer Age of Sigmar: Realms of Ruin is set in Ghur, the savage Realm of Beasts, an inhospitable, violent land where only the strongest survive. In the single-player campaign, the forces of Order dispatch the celestial, reforged champions known as the Stormcast Eternals to reclaim this realm. After establishing a precarious foothold in this dangerous place, their fortress settlement is under serious threat from the Kruleboyz, the sinister and violent Orruk faction who call Ghur their home. When this Stormcast detachment's leader, Sigrun, learns about a source of arcane power that can protect against the Kruleboyz, they venture into the swamplands at great risk to obtain it – beginning the campaign's twisted cinematic tale of desperate survival. Co-written with Black Library author Gavin Thorpe, this rich Age of Sigmar narrative is based on the Dawnbringer Crusades from the tabletop game's most recent edition."
"With a diverse range of mission types and modes, no two battles are ever the same in Realms of Ruin. Featuring four playable factions that are completely distinct from one another visually and strategically, players will rally their armies, unleashing powerful units to turn the tides of war in their favor. From fast-moving flyers to lumbering monsters, mystical wizards, and powerful heroes, each has its own strengths and weaknesses. Players will clash over Arcane Conduits to harvest resources, upgrade and specialize their forces via tech trees, and control the battle across multiple fronts as they seize victory."
"Authenticity is at the heart of Warhammer Age of Sigmar: Realms of Ruin. Every unit is precisely modeled based on their tabletop counterparts, with world-class animation and state-of-the-art graphical fidelity providing players with a dramatic and thrilling vision of the Age of Sigmar universe. Ghur itself comes to life with stunningly detailed and varied maps, teeming with wild, living foliage and environmental obstacles that'll shape players' strategies."
---
---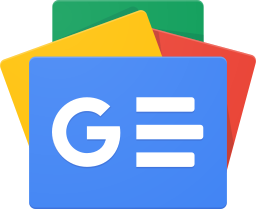 Stay up-to-date and support the site by following Bleeding Cool on Google News today!