We've all lost a loved one that we wish we could see again, even if it was just for a moment. For some, VR may be an option in the future. In what feels like a callback to the Parlor from Ray Bradbury's Fahrenheit 451, MBC Documentary loaded a new video showing a grieving mother have an interactive VR session with her young daughter who passed away. The mother, Jang Ji-sung, lost her daughter Nayeon at age seven in 2016 from an incurable disease. The documentary team spent eight months recreating her daughter in a VR world, even recreating her voice so they could talk.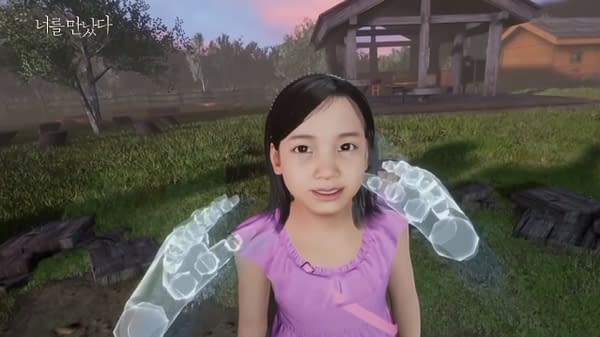 Now before you click the video to watch it, please keep in mind that this is an emotional moment as the mother interacts with her and other family members watch on as part of the documentary. Everyone reacts to things differently, so if you feel this subject matter is too much for you, maybe it's best not to watch. It does show in many ways how far we've come with technology that a few videos and photos can give a team the ability to recreate someone in a VR setting. It's not 100% perfect, but it is fascinating. How do you feel about recreating deceased family members in VR? Is this something you would explore yourself of be afraid to do so?
Enjoyed this article? Share it!