WBIE and TT Games Announce The LEGO Movie 2 Videogame
This week, Warner Bros. Interactive Entertainment and TT Games announced The LEGO Movie 2 Videogame was one the way with the film. Much like other games in the LEGO series, it will follow the film about as faithfully as it can with its own comedic spin, turning many of the scenes from the film into levels for the game. Beyond artwork and some screenshots, there's not much else we know about the game. We can probably expect to see it sometime in February 2019. Here's a couple quotes about the announcement.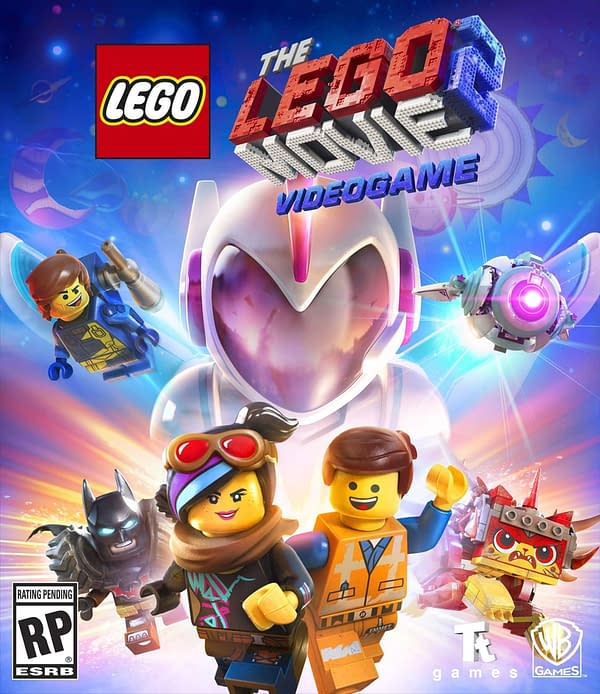 "Packed with fan-favorite and exciting new characters, mysterious locations and action from both the sequel and the original blockbuster The LEGO Movie, The LEGO Movie 2 Videogame is a wild adventure for kids to explore," said Arthur Parsons, Head of Design, TT Games Studios. "Players must scour the stars for rare items, materials and tools to complete their collections and help their journey across the LEGO universe, experiencing a wide array of amazing environments, wacky vehicles and incredible creatures along the way."

"The LEGO Movie 2 Videogame is a one-of-a-kind experience full of fantastic characters and open-world adventures with a strong emphasis on creative solutions to puzzles and building within the film's universe," said Sean William McEvoy, VP Digital Games & Apps, The LEGO Group. "LEGO fans of all ages will have fun rebuilding their own world using tools to create roads, change the landscape and build structures to unlock more rewards and missions."