Deck 13 brought their latest build of The Surge 2 for us to try at the Focus Home Interactive event in Paris this week, but man was it a hard demo. Much like the original game, a lot of the mechanics are back so you're in familiar territory, but some new goodies have been added to keep you active and providing more options. We got a bit of a preview video showing us all of the options at our disposal and ways you can take care of a situation. I enjoyed the drone on our back being able to do a sensor or be a gun we control. I loved the upgrading aspect and being able to craft new weapons and armor off of parts we collect from enemies. The different paths you can choose to accept missions or take what you want. The mysterious creatures being made out of tech and imposing and a challenge. There's a lot to love about this game so far.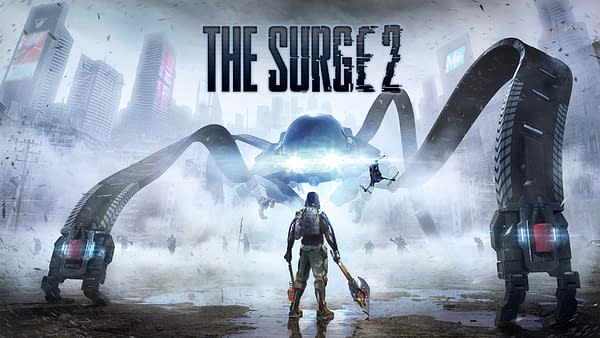 However, once we hit the demo, we were left in the cold. I won't give a lot away about the particular scenario we were trying to deal with, but the demo offered us a couple of options of weapons and armor to go take on some enemies and clear out the area. When we went to fight, we were getting our trash handed to us by two guys repeatedly. We were basically reliving Edge of Tomorrow multiple times over where we'd just never be able to move on from the first area. Our stamina would be down, or we couldn't heal, or they'd get the jump on us even with their backs turned. It wasn't until we switched weapons from the fast melee sets to a big battleax in our arsenal that we even stood a chance. And it wasn't just me, in the entire room of journalists, only two people managed to find a way past the first two, but they were still getting wrecked by the next wave of enemies they found.
I felt like a ragdoll in a dogs mouth the entire session. 14-year-old Gavin wanted to take the game back to Blockbuster and choose something else. It's an impressive game, but the difficulty we experienced sucks. But hey, it's just a demo, this could all change later on when the game is released. Right now, The Surge 2 just has a 2019 window.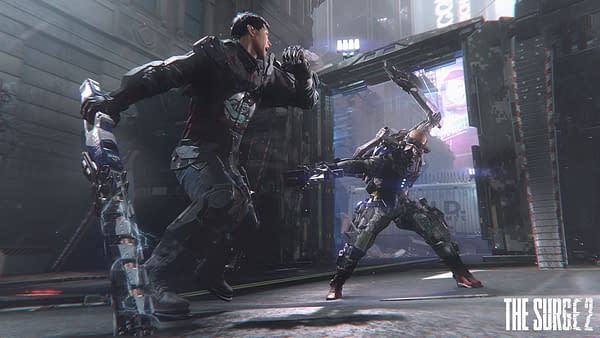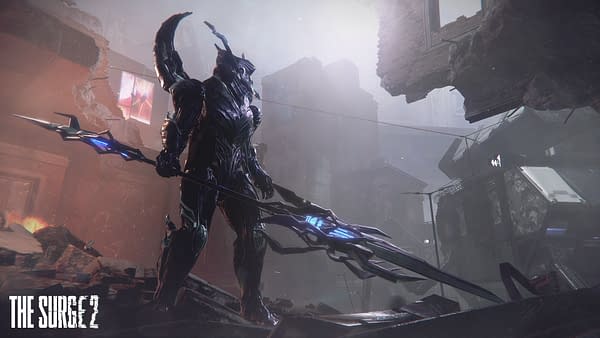 Enjoyed this article? Share it!