During our time at PAX East this year, we got to visit with The Arcade Crew and check out their action platformer KUNAI for few on the floor. The game kinda throws you into a universe that doesn't make a lot of sense right off the bat but you learn as you go. You start as a newly forged hero that looks like an old-school Macintosh wearing a cape, who finds his way into a room with a sword and instantly becomes a badass ninja warrior in a land full of computer beings fighting a war. One of the fun mechanics to the game was a double-grappling hook that you operated using both joysticks on the controller, where you would aim wither the left or right one and fire by clicking in. You can get some serious Spider-Man like slinging with these!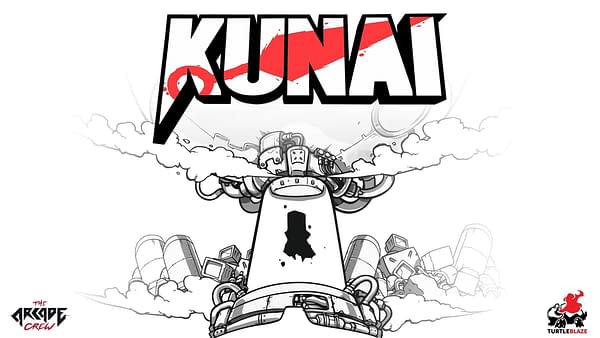 You also, later on, have the ability to pick up two guns that operate the same way as you'll use them to fire in two different directions while holding the trigger buttons. This game was fast-paced and full of surprises as you're figuring out what side of the way you need to be on. (It's the blue side, but the red side does try to convince you otherwise.) All while trying to figure out just exactly what you are and how you came to be. I loved this game and I want it yesterday. KUNAI is set to be released on PC and the Nintendo Switch sometime in 2019, but we're guessing we'll see it again at PAX West before it gets a proper date.
Enjoyed this article? Share it!