We Got The Other Half Of That Weird Megan Fox "Black Desert" Trailer
A couple of weeks ago, Pearl Abyss released a trailer for Black Desert on PS4 featuring Megan Fox driving a car in a desert. Yeah, that's real. In case you missed it, you can read up about it here. But the shorthand version is that Megan Fox is driving in a car in the desert, it breaks down, then she looks off to the side and … nothing. So what the hell happened to Megan Fox? Today, we get to find out, and it still doesn't make a lick of sense.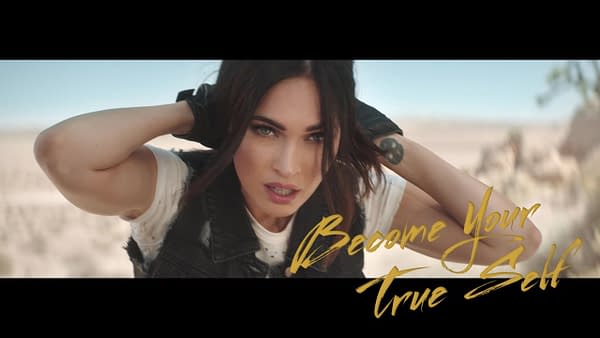 You can watch the full trailer below, but essentially, she walks toward a glowing light in the desert, touches it, and turns into a character in the game. All that build-up for… meh. We get it, they got a celebrity to be in a commercial for a video game and it will draw tons of attention like we're giving it now. We completely understand the language of promos like this. But if you're going to go for sex appeal to get us to check out the game, at the very least, make the commercial have some sense of story where the 30 seconds of the plot makes sense. (As a side note, I'm in an airport writing this article, and a woman looked over my shoulder to see this trailer and said "She's running around the desert in those shorts and heels? Bullshit.")
Black Desert is available on PC, PS4, and Xbox One.