We Have A Launch Date For "The Bard's Tale IV: Director's Cut"
We got some cool news from inXile Entertainment last week as they revealed when we'd be seeing The Bard's Tale IV: Director's Cut released. The game will be coming out on Xbox Game Pass, the PlayStation Store, digital PC shops for Windows, Mac, and Linux on August 27th. Plus, retail copies for PS4 and XboxOne will hit the market on September 6th. Microsoft posted some different options on their website for various versions of the game, which we assume will be coming to PS4 and PC as well. You can read more about what's in the game from the devs below and check out the latest trailer for The Bard's Tale IV: Director's Cut, too.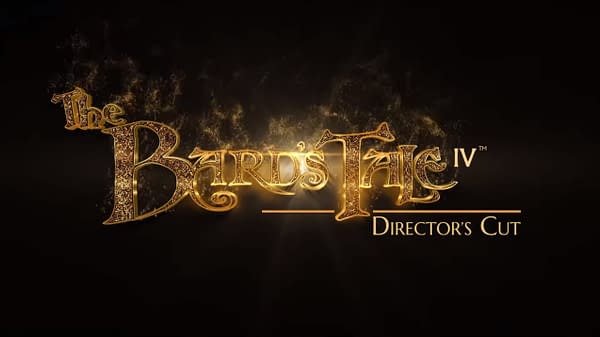 Customize How You Play

Define the way you play, using sliders on numerous options such as saving (including "save anywhere"), the mini-map, waypoint markers and many more. Whether you seek a hardcore challenge, a lighter experience, or something in-between, the choice is yours.

Create the Hero You Want To Be

Play as Bard, Fighter, Practitioner, and Rogue, each featuring 60-70 skills and collectively unlocking 21 unique classes. Build an array of characters to make every playthrough a unique experience.

Craft your Party, Your Way

Start your party with a single character, recruiting or creating new heroes to bolster your ranks. Build a party that suits your play style!

An Adventure Around Every Corner

Explore towns full of quest givers, fight your way through dark and deadly dungeons, and navigate beautiful rolling hills, dense forests, and icy wastes.

Outsmart Evil

Battle your enemies in dynamic, intuitive turn-based tactical combat,that rewards clever thinking. Use superior strategies, thoughtful positioning, and deadly combos to bring down your foes!

Unlock the Secrets of the Past

Unravel challenging mysteries. If your enemies don't get you, the devious riddles and dangerous traps just might.

The Blade's Tale

The sense of discovery and mystery doesn't stop with the environment. Gain ancient Elven weapons containing secrets which you'll need to uncover by carefully examining them.

New Song of Exploration "Strugglers' Lament"

Whether you just want to explore and fight or if you get stuck, simply play this song to skip mandatory puzzles.