We Review The Dog Might Rolling Tray & Looking Glass
We love checking out products from the fine folks at Dog Might, and recently they sent us a couple of new items to try out for review. The last time we reviewed something from the company was when they sent us an amazing Valhalla Screen that would make any DM happy to show off and play tabletop games with. Not to mention their Token Shield which has become a fixture of games I now take part in. Now we have the pleasure of reviewing one of their Rolling Trays as well as a Looking Glass. But how well do they hold up compared to previous products? We played a couple of games with friends and from home to test them out.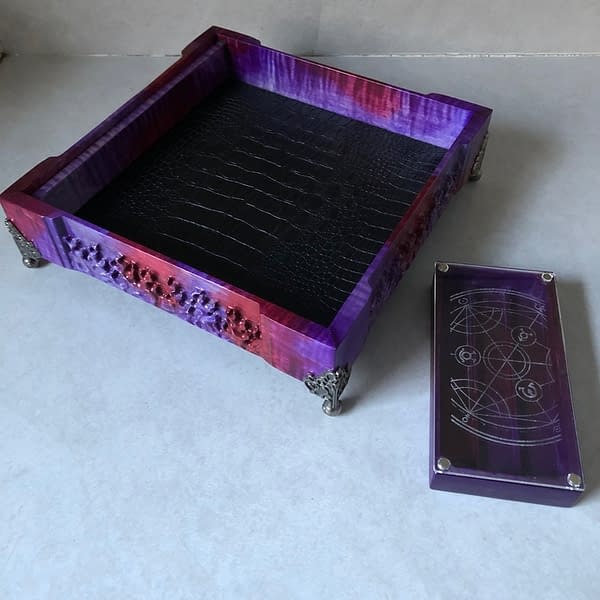 We'll start with the Rolling Tray. So at first glance, this thing is a work of art. We were lucky enough to be able to choose the kind of wood and design we wanted ahead of time for the review, so to really show off what its capable of in terms of design, we asked for a flames pattern with a ruby flame birch, which really shows off the artwork and gives the tray a nice highlight. This particular tray measures 11" x 11" with a depth of 1.75", giving you plenty of space to roll with enough depth to the box so that unless you're truly throwing with force, the dice will stay in the box.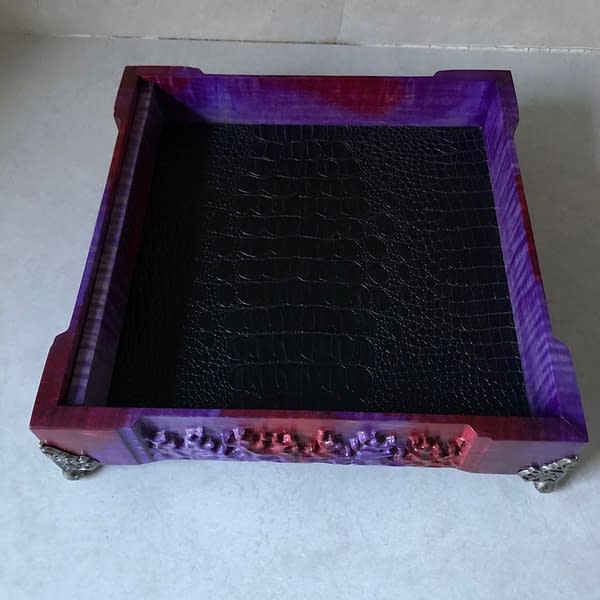 I truly dig these flames on the side because sometimes when you look at them they appear to be roots reaching out of the ground to grab you and other times they appear to be setting you on fire. The craft and care that went into making this pattern needs to be acknowledged. With some other businesses that do this kind of work, this would have simply been etched or engraved into the side. It's cool to have a design that is 3D and just pops out at you. Gives you something yo glide your fingers across as you listen to the story and figure out your next move. Or just simply looks cool and gives more feeling to the room as you play.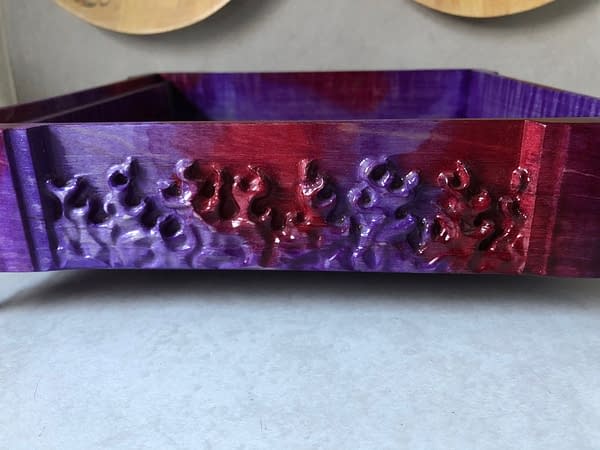 The corners of the tray are being held up by a set of 2" metal feet that hold it up. It's not just sitting on the table as a flat piece, it's being held above. It makes for a great way to store some stuff underneath it if you need to make space. I did the design of these as they feel like they belong with the flames.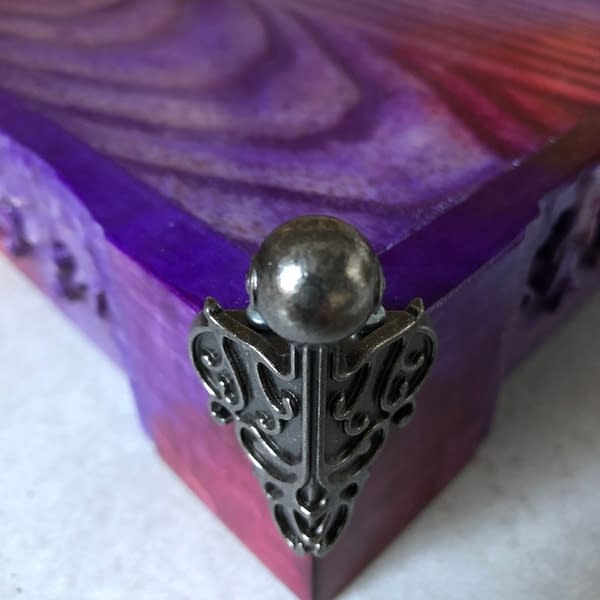 The lining on the inside is pretty cool for this one as well. The design they gave us for this review is Black Dragonhide. As you can see, it mimics what dragon scales usually look like in art designs and folklore. It's really cool to see this kind of pattern in the tray. When I tested this out, I used both metal dice and polyhedral. The polyhedral had a bit more of a bounce to them than normal when hitting the tray, which was pretty fun to watch. Meanwhile, metal dice hit hard and rolled a little, but didn't have as much of a dramatic effect. Overall, I thought this was an excellent tray that does the job well. You may need a little more force on metal dice if you're looking for true randomness, but not too much to damage the lining. The Dog Might Rolling Trays start at about $104.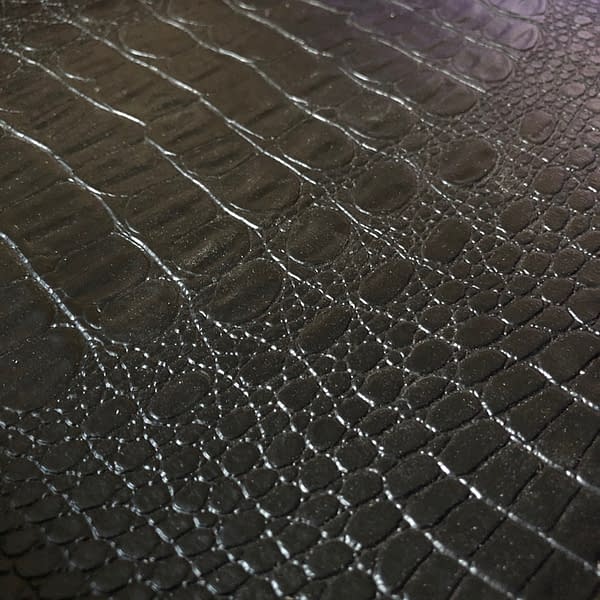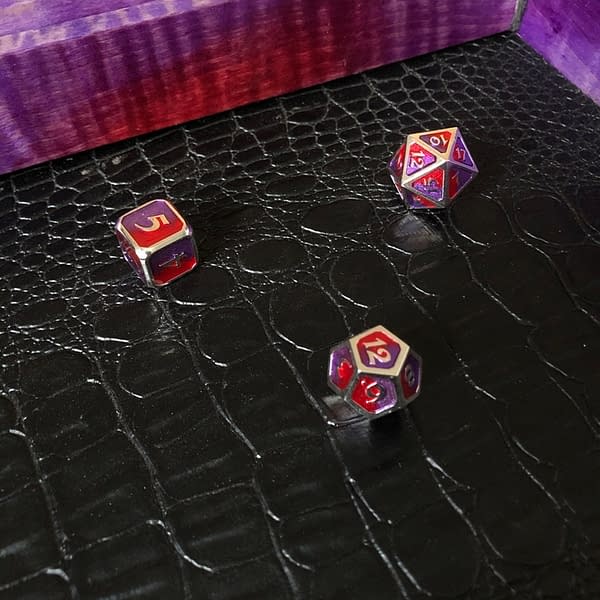 The second item from Dog Might was the Looking Glass. The name of this particular woodwork is pretty simple, as you are storing your dice in a holding tray that you can see through, as opposed to just tossing them into a bag or in a dice vault where eyes cannot pry. This is much more of a fancy version of the latter to show off what you're bringing to the party.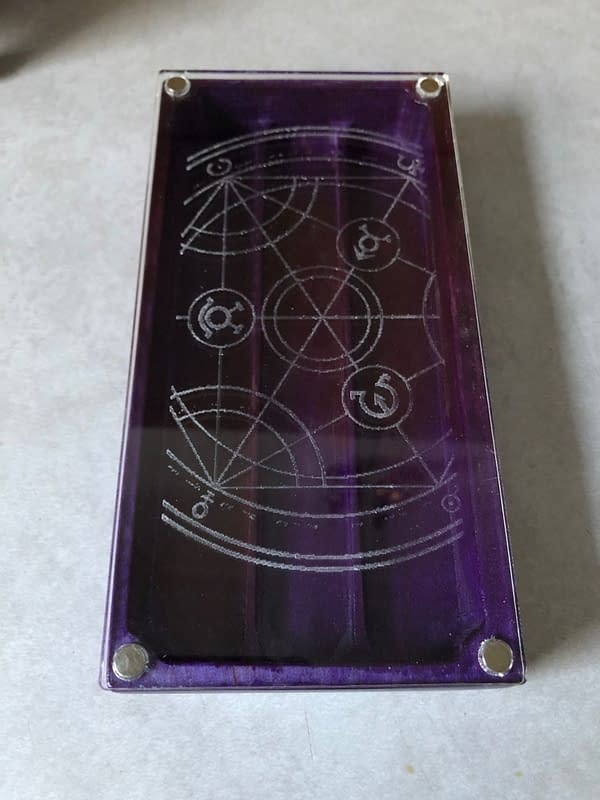 We'll start with the glass part, as you are given a choice of what to engrave on the top. For the one we received, they went with a pattern called Arcane, which is to channel more of the spellcasting classes like Wizard, Witch, Warlock, Druid, Cleric, Bard, etc. The glass itself has a small but powerful magnet in every corner, designed to secure the dice when it latches in. These do the job well, most anything accidental is taken care of, but it won't hold if you decide to be forceful about it.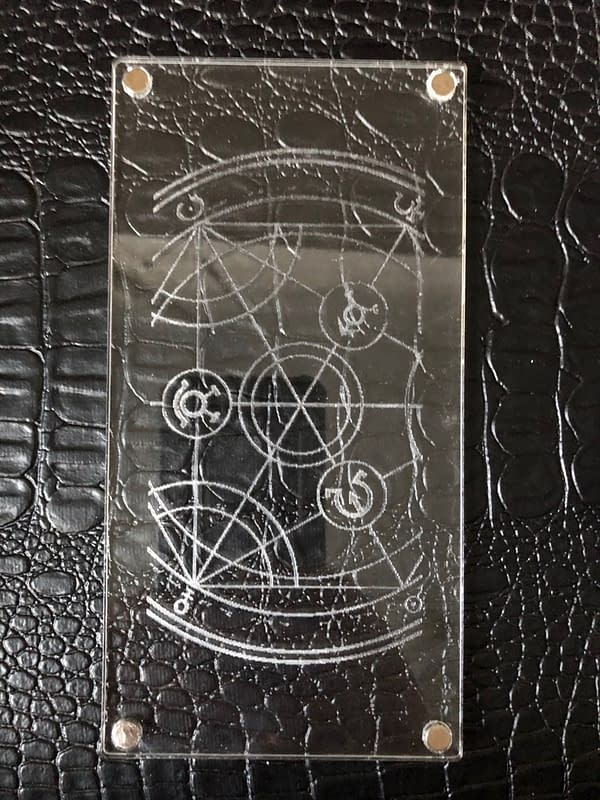 The box itself is pretty nice. Again, this one came to us in the ruby flame birch wood coloring, which is a perfect fit for this design. The box is about 6 3/4" x 3 1/2", and is designed to ideal hold three sets of dice across the three rows created inside the box. The actual capacity for the standard set of dice you would use in a tabletop RPG is 30 dice if you go polyhedral, or 24-27 metal dice. In theory, you can store the core dice you need for a game, plus a few extras, and an array of D6 dice since those are the ones most used in combat across all classes.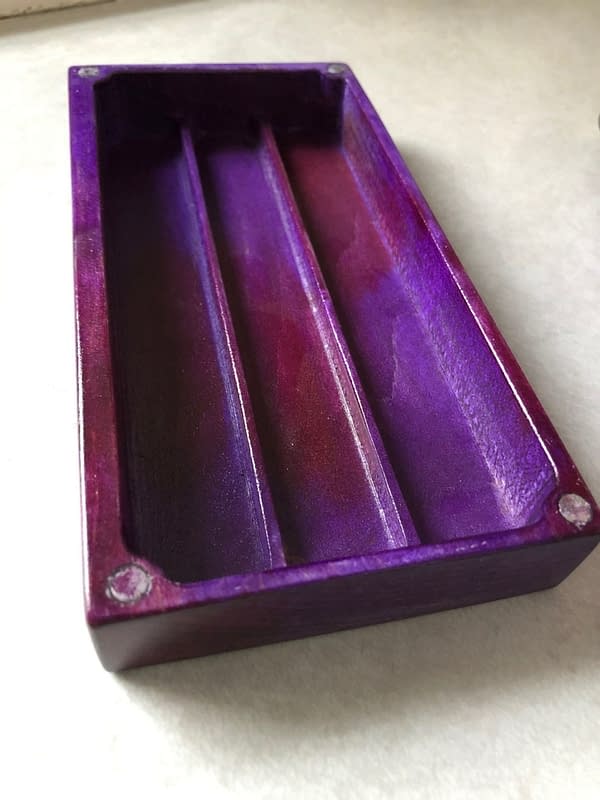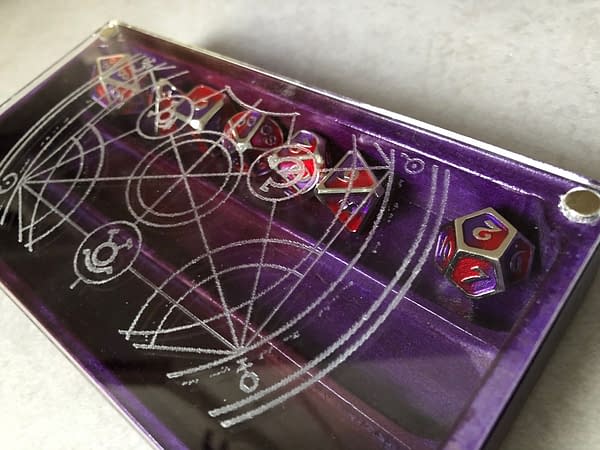 I find the Looking Glass to be an amazing little product that, while functional, it's clearly more for show. You could easily get a Dice Chest or a Theme Box, or even a Dragon Sheath from Dog Might to carry your dice around in a closed container. The entire purpose of getting a Looking Glass is to show off what you have. Which, we're not going to deny, is pretty cool. This is the kind of carrying case that people take pride in. The kind of box you want people to know you're playing an RPG. So if you're into that kind of flash and flare, or if you're looking for more style, this is the one for you. The Looking Glass boxes start at $35.