What's In The Box?! Geek Fuel – January 2018
It's a brand new year and we're looking forward to all the things that 2018 has to offer. And one of those awesome things is all the subscription boxes coming our way! Geek Fuel sent us their latest to ring in the year with some cool goodies inside. Let's break this thing open and see what awesome items we snagged!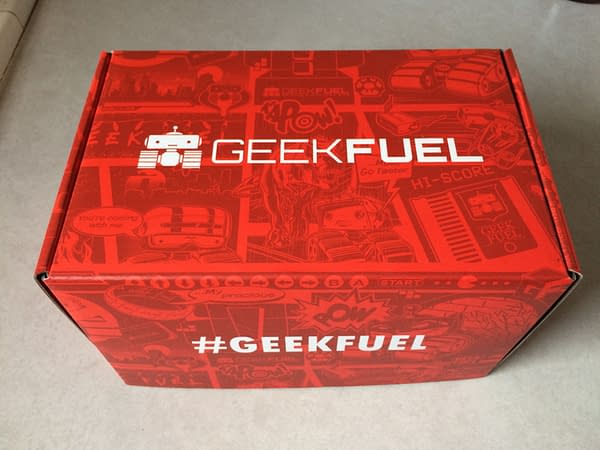 The first thing we noticed on the top of the box was this special Geek Fuel 2018 box. Inside were a special pin and lanyard set, specially made for those of us who constantly go to conventions as well as pin collectors. The pin itself is made from a great enamel with a rubber stopper on the back, much like previous pins made by Geek Fuel. The lanyard is actually a thicker cloth blend than I usually see from others at conventions, sporting a button on the back for easy removal and a snap clip to put whatever badges you have on with ease. This was a great item that will be put to use on the convention rounds.
Next up is a special notebook from Nintendo. The books came in the display you see below, which is a lovely throwback to the NES cartridge packaging of the late '80s and early '90s. Inside I was amazed to see this blue Legend Of Zelda notebook, with a shiny cover all decorated in Triforce symbols and battle scars, as if it were a piece of the Hylian Shield itself, and adorned with an elastic band to keep it closed with its own moveable Triforce marker. Inside we were treated to an image of Link facing off against Ganon, with pages that look like weathered parchment and another watermarked symbol in the corner. This was truly amazing to receive and will be one of the honored journals sitting on my shelf as it gets used.
Moving into this month's video game we get The Marvellous Miss Take. This is a game that came out about three years ago that puts you in the role of a masterclass thief who uses stealth to steal items wherever she goes. Think of it as Carmen Sandiego if she was Solid Snake. A lot of maze navigating and item snatching. The game is really cool. but also very simple once you get the hang of it. It makes for a great time-waster and a bit of a challenge at problem-solving. Not a bad title to receive.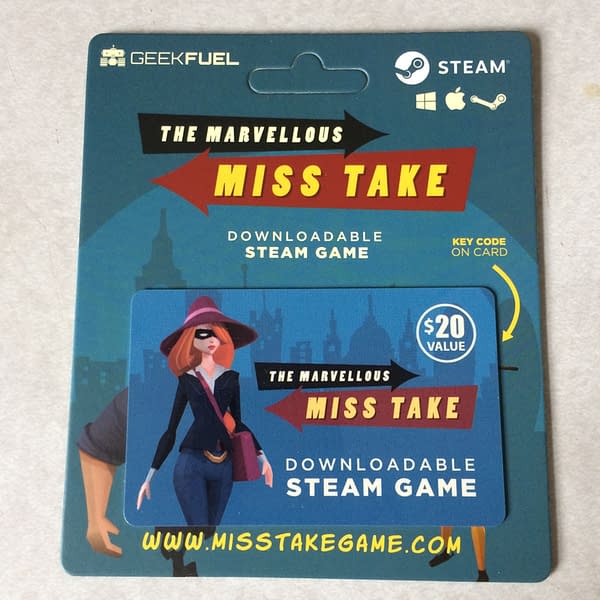 Finally, the make-or-break item of the box: the t-shirt. This month was all about the Transformers, as you can see in the lovely box they put the shirt in below. The shirt itself was simple and to the point: a picture of Optimus Prime with just the word "Prime" below his head. This is exactly the kind of thing I wish companies would make more often for casual fans, where you're getting a very simple and easy to recognize icon of pop culture that anyone can point to an immediately know what you're passion is. I adore this because it puts the leader front-and-center without a bunch of official logos. I love this month's shirt.
Overall, this was an amazing box to receive this month! Even if you don't have a love for one of these things, the other three make up for it in spades. I don't have much to complain about this time around, and I look forward to seeing what they've got planned for February.