Posted in: Games, Review, Subscription Box, Video Games | Tagged: doom, loot crate, loot gaming, marvel's spider-man, metal gear solid, sonic the hedgehog
---
What's in the Box?!: Loot Gaming – September 2018
Just as the month of September was coming to a close, we finally received out Loot Gaming subscription box in the mail, and not too damaged this time. So it appears Loot Crate are slowly but surely getting back to getting their box shipments back on time, which is awesome. Let's crack this open and see what we've got.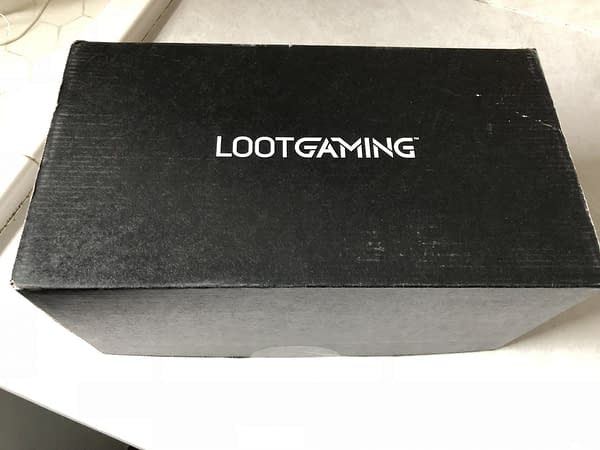 First off, we'll start with the pin, which is a recreation of Metal Sonic. I really like the design on this and the enamel they used is perfect for the coloring. There's a lot to like about this as a Sonic The Hedgehog fan. Like a lot of their pins, I'm not fond of having a metal stopper on the back that could tear up a shirt or dig into skin, I really wish they'd switch to rubber already.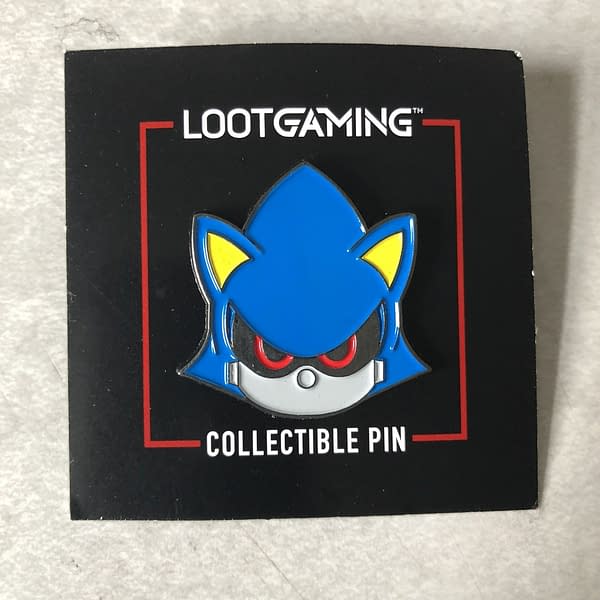 Next up, we got a cool pint class from Konami. This is from the game Metal Gear Solid, as we got a glass featuring the Fox Hound logo. It's painted on the glass in silver and black and looks absolutely awesome. This isn't cheap material, either. We ran it under water and washed it clean a few times with a brush, the paint is actually on there really well as opposed to other pint glasses we've seen in the past. This is a winner to us.
Speaking of drinking paraphernalia, the next item in the list is this DOOM bottle opener. This is a lovely thing of beauty as they crafted a Cacodemon from the latest reboot of the series to serve as an opener with its mouth. The bonus is that it comes with three magnets on the back to attach to your fridge or whatever else you use to keep it around. This one is just awesome, and was happy to have it to crack some beers open.
Moving along to another sega item, SEGA threw in a Loot Gaming exclusive with this Metal Sonic figure. There's nothing too special about this, other than you have a Metal Sonic sitting on a couple of plastic pegs showing him "running" across a surface. If you're a Sonic The Hedgehog fan, this will make you happy to sit on a shelf or desk. However, it's a bit of a letdown that something metal was made from plastic.
The poster in this version of the box is that of punk rock Spider-Man, from the recent release of Marvel's Spider-Man on PS4. There's not a lot to say other than he looks pretty awesome, but we're still not a fan of the fold-up poster look.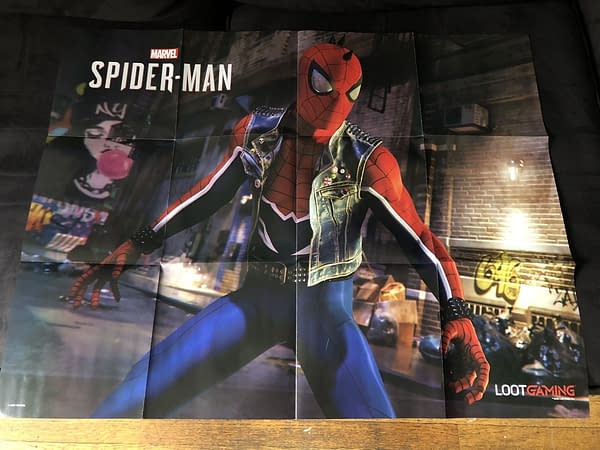 Finally, the make-or-break item of the box: the t-shirt. Since we're on the topic of Punk Rock Spider-Man, this blue shirt has the patch on the back of his denim jacket in the game. The logo is just awesome as the FNSM stands out in white with the black and blue highlighting the logo. It's really well done, but it has one drawback: the logo is on the back and there's nothing on the front of the shirt. So to most people, you're wearing just a blank blue t-shirt, which is kinda useless as we enter winter weather. It's cool, but this should have been a summer item.
Overall, this was a pretty badass Loot Gaming box. Most everything here had a positive and a negative, but there's enough positives in here to where I believe they outweigh the negatives. I enjoyed this one a lot and look forward to seeing what October has in store.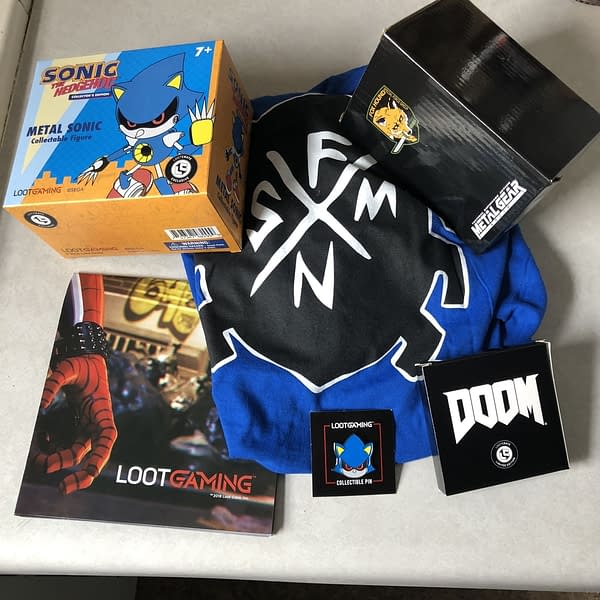 ---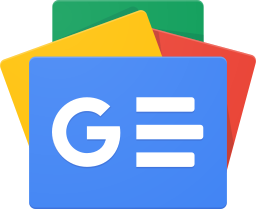 Stay up-to-date and support the site by following Bleeding Cool on Google News today!