What's in the Box?! – Loot Tees – January 2019
We've talked about how in the past we've had issues getting our shipments for review from Loot Crate. We finally got our Loot Tees shipment for January 2019, but it didn't arrive until late February. Hopefully, our shipments get resolved, but for now, let's take a look at the shirt from January as we got a pretty awesome design this time around. This shirt was awesome the moment we opened up the box. This is a Black Mirror shirt, which we assume was going to be released in time for Bandersnatch but missed the date a little bit. But this design is genius as it's a reference to one of the best episodes in the catalog.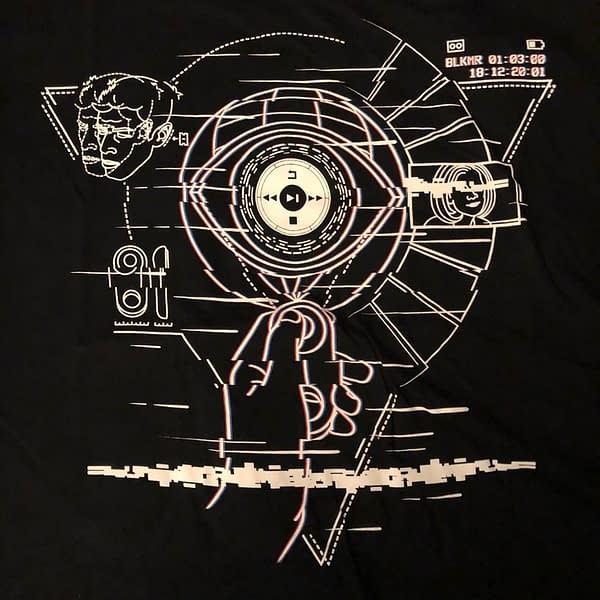 The shirt takes imagery from "The Entire History of You", which has the memory recorders in the back of our head and the small remote allowing you to playback everything. We have a couple images of the device and remote, the playback system in the eye, a timecode and battery in the corner, even somewhat images of Toby Kebbell and Jodie Whittaker. The ink on this design is great as it's an off-white with a hint of red to give it that rewind video feeling. Everything about this shirt is great and is a total winner in our recorded eyes. I look forward to what the February and March shirts are from Loot Tees.