Will Hoopa Be Catchable At Pokémon GO Fest 2021?
A new datamine into the code of a recent Pokémon GO update has set the community ablaze with speculation. The PokeMiners have discovered references to the Mythical Pokémon Hoopa in a Special Research meant to be introduced at Pokémon GO Fest 2021. This research, titled Strange Rings, deals with the influx of Legendary Pokémon in raids with the situation seemingly blamed on the unreleased Pokémon Hoopa. However, there seems to be a catch to this new discovery… or, rather, a lack thereof. Let's take a look at the details.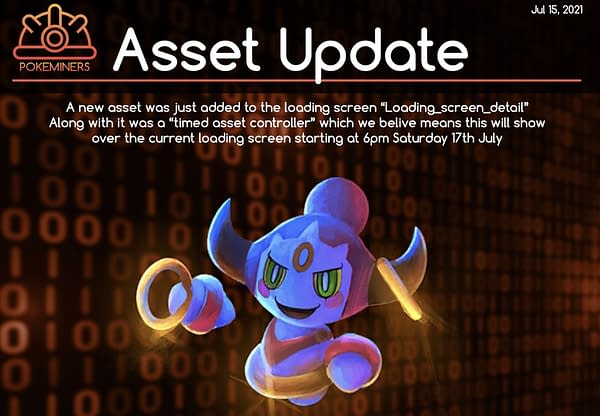 The PokeMiners posted the following datamine from Pokémon GO's code to the popular Silph Road subreddit:
RESOURCE ID: quest_gofest2021_raid_dialogue_1_1 TEXT: I was just out on a stroll and witnessed the most incredible sight. Several rings had appeared in the sky, and as I stared up at them, something truly remarkable occurred.

RESOURCE ID: quest_gofest2021_raid_dialogue_1_2 TEXT: Legendary Pokémon began emerging from the rings as if by magic!

RESOURCE ID: quest_gofest2021_raid_dialogue_2_1 TEXT: I did have some luck in my search for an explanation, however. Look here—it's the Mythical Pokémon Hoopa.

RESOURCE ID: quest_gofest2021_raid_dialogue_2_2 TEXT: Known as the Mischief Pokémon, Hoopa enjoys sending things to faraway places using its rings, which can warp space.

RESOURCE ID: quest_gofest2021_raid_dialogue_2_4 TEXT: Based on reports from the team leaders, it doesn't seem like Hoopa is in the area at the moment. Let's use this time to prepare to catch it, hm?

RESOURCE ID: quest_gofest2021_raid_dialogue_2_7 TEXT: For now, why don't you go challenge some raids with other Trainers and catch some Pokémon? You'll need your skills at their sharpest to catch Hoopa. Now, let's GO!
In addition to this, an image of Hoopa, pictured above, was found in the same datamine. It is expected that this will take over the loading screen sometime during GO Fest 2021.
The text points to Pokémon GO players not being able to catch Hoopa at GO Fest 2021. After this datamine, multiple influencers have been able to confirm that they've received word directly from Niantic that Hoopa will not be catchable at the event. However, the dialogue certainly suggests that we're building toward a Hoopa release. Could this be the third and final mystery week of Ultra Unlock?