Wargaming has decided to upgrade your arsenal in World of Tanks: Mercenaries by introducing a new mode that brings mechs into the game. The developers will be introducing a new mode called Core Breach on January 29th that will add mechanized soldiers to the battlefield, much in the same vein as MechWarrior and Battletech. The company will also be launching another phase of the event on February 1st, which will bring you a new premium tank!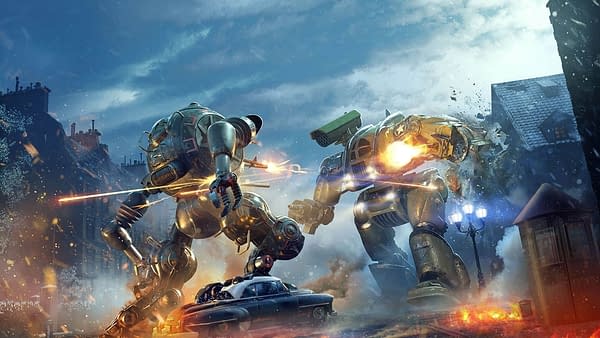 Beginning January 29, pilots can start clobbering their way to victory in one of two mechs: the gigantic US Iron Soldier, or the sleek and deadly USSR Steel Comrade. Each mech is equipped with lasers, missiles, machine guns, and a whole lot of health. Shoot and crush your way through the snow-covered Old River City map and its plethora of destructible environments, then decimate all opposing mechs to reign supreme. Be careful out there, Pilot, as destroyed mechs will experience a core breach explosion capable of leveling city blocks and your mech as well. The action doesn't stop if you get knocked down – just eject, respawn, and get right back at it again!

While mechs may be a surprising addition to World of Tanks: Mercenaries, this mode marks a return to the roots of Wargaming Chicago-Baltimore (formerly known as Day 1 Studios), with some of the key talents behind Microsoft's machine-mashing MechAssault series working to bring Core Breach to life. This special event is the latest in a series of crazy fan-favorite modes that flip World of Tanks: Mercenaries' core gameplay on its head, with previous events featuring sea-faring battles, tank warfare on Mars, and even an alien invasion of Earth!

Elsewhere in the World of Tanks, the Winter Games have begun! This new event encourages players to fight to earn daily, monthly, quarterly, and annual rewards by earning points through in-game Ops. Winter Games Bravo, the second phase of this event, starts on February 1. Players who complete it can look forward to a hefty discount on a new Premium tank, the electrifying Thunderbolt!
Enjoyed this article? Share it!