WSOE Will Hold The Madden Masters In Las Vegas This Weekend
The World Showdown of Esports (WSOE) will be holding their Madden Masters tournament tomorrow in Las Vegas to crown a new champion. Four of the best Madden '19 players in the country will be making their way to the Rio All-Suite Las Vegas Hotel to take each other on for the crown. Those four players include Michael "Skimbo" Skimbo, Chris "Dubby" McFarland, Eric "Problem" Wright and Shay "Young Kiv" Kivlen, who will be going after $30k in total prizes. But that's not all, as there will be a special celebrity match featuring Richard Sherman of the San Francisco 49ers versus comedian Nick Nack Pattiwhack.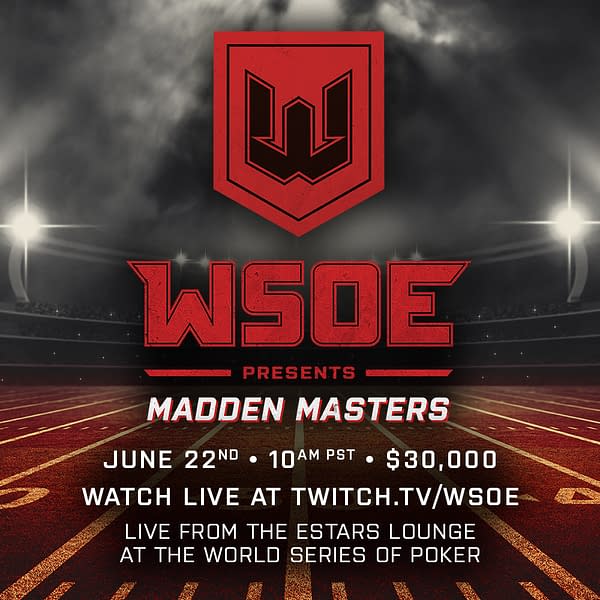 The single-day tourney will take place tomorrow, June 22nd, at the Estars Lounge inside the Pavilion Room at 10am PDT. You can watch the tournament live on Twitch and YouTube, but because its a gaming tournament, there are no fixed times for when matches will occur.