"WWE 2K20" Officially Adds Chyna To The Roster
2K Games dropped a bit of a stunner on us today as we learned that Chyna will officially be part of the roster of WWE 2K20 in special editions. The company made the announcement today over Twitter, showing off the profile picture you see here as well as a proper intro video of Chyna walking down to a modern-day WWE ring. This will be the first appearance she has made in a WWF/WWE game since the 2000 game WWF SmackDown! 2: Know Your Role for the PS1. However, she won't be in the main game, but will appear in special editions, as the text below was updated on the game's website today.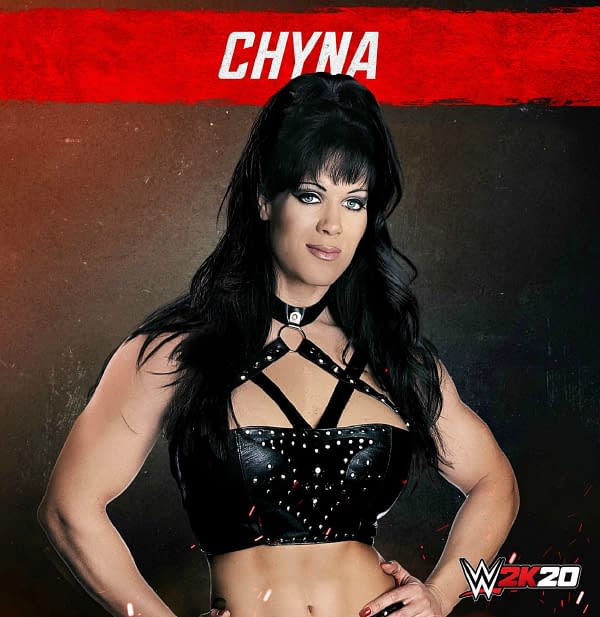 Players who purchase the WWE 2K20 Deluxe Edition or Collector's Edition will receive in-game bonuses, including playable Superstars Chyna, Hulk Hogan, Mankind and The Rock, in addition to the Standard Edition game.
Regardless, it took two decades, but Chyna is finally in a WWE game again. You can watch her entrance below as she shoots off her flare cannon. I hope the final product has more flares coming out of it than just the one, because that's not nearly accurate to real life. WWE 2K20 will be released on October 19th.