Wyrd Games Announces Black Friday Sale Details
Wyrd Games just released the details for their Black Friday sale for Malifaux!
HEY WYRDOS,

It's that time of the year again. Here is our Black Friday/Thanksgiving/Birthday sale announcement!

Rather than beating a dead unicorn with extra text, let's get right to the good stuff: what will be available for purchase during the sale!
As you can see from the image below, Wyrd specializes in some pretty, well, weird miniatures. Malifaux is a blast to play, set in an alternate wild-west where gunslingers and wizards face off against hillbilly gremlins and malicious fairies. And instead of rolling dice, you play poker hands with specialty Fate Decks. It's all great stuff!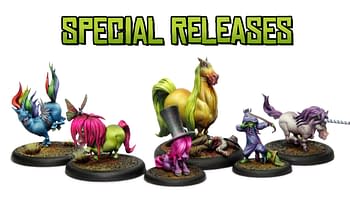 More on the Black Friday/Thanksgiving/Birthday sale can be found here!