Last week during XO19, Obsidian Entertainment along with Xbox Game Studios announced their latest project together called Grounded. The game will have you shrunken down as children no bigger than the size of an any who have to survive in what is now a large version of the regular world. You can play solo or co-op as you navigate all of the landscape ahead of you and try to make it out alive. Which includes fighting off insects. You have to gather, craft and build bases with everyday objects, find resources to feed and replenish yourself, and defend yourselves against whatever may come. Check out the trailer and screenshots below along with some quotes, as the game will be released sometime in Spring 2020 on Xbox One.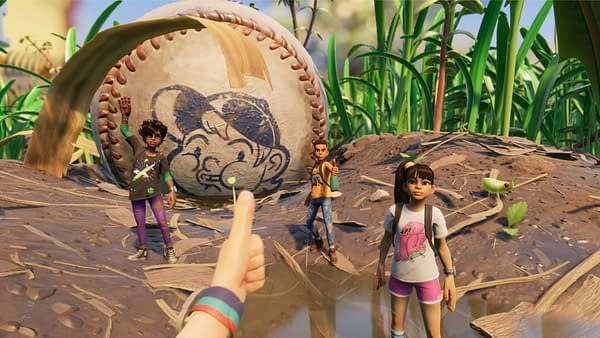 "Grounded is a true passion project for the team," said Feargus Urquhart, CEO at Obsidian Entertainment. "We pride ourselves as being a creative studio and can't wait to bring our expertise to the survival genre."

"Grounded offers our unique take on survival games, creating an unforgettable experience," said Adam Brennecke, Game Director at Obsidian Entertainment. "It's a perfect setting to flex our creative muscles. We want to create a versatile sandbox where players can create their own memorable experiences."

"We first saw Grounded in development last year when Obsidian Entertainment joined our team. The game exemplifies the innovation we're excited to see from them in the years ahead," said Matt Booty, CVP of Xbox Game Studios.
Enjoyed this article? Share it!