During their livestream presentation today, Yacht Club Games announced a partnership with Nitrome to create Shovel Knight Dig. The game isn't a proper sequel, more of a cool side story as you will be hunting down Drill Knight after he bombed your campsite and took your gold. It looks like a much more polished version of the original with a lot more action happening around you as you encounter new knights and dig for your life. Check out the trailer for more as we wait to hear about a proper release date for the game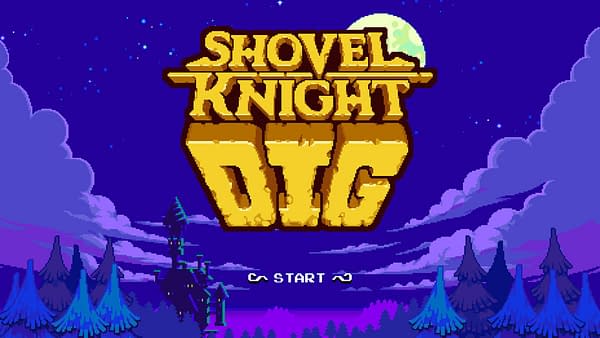 When Drill Knight and his dastardly digging crew blast apart Shovel Knight's peaceful campsite and steal his loot, he grabs his trusty Shovel Blade and starts tunnelling after them! Meet new friends and foes, visit strange lands, and outfit yourself in your quest to keep the entire land from collapsing underfoot! Jump, slash, and dig your way down an ever-changing chasm of mystery in Shovel Knight Dig, an all-new Shovel Knight adventure!
Enjoyed this article? Share it!