You Can Bring Home An Enormous Gigantamax Meowth Plush
Pokémon's Gigantamax Meowth is one of the longest monsters in the game, and as the cat towers over all the action going on in the arena below it, you can't help but feel super small. It's Meowth, only supersized, which is actually pretty awesome. And now you can bring home one of your own if you want to pay the right price.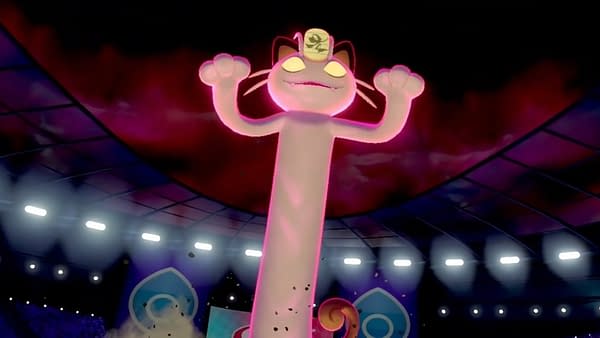 In Japan, Pokémon fans are getting massive Gigantamax Meowth plush toys in the official Pokémon Center. You can pick up Meowth via the online listing ahead of its official October 2020 debut, and it may be the best decision you've made in some time, especially if you need a new sleeping buddy, because this Meowth is actually over five feet tall.
Yes, if you're of average height like myself, you can grab this plush and have it either dwarf you or match your height, all for around $309. That makes it the perfect size to cuddle with and pretend that it's a big body pillow, or what-have-you. There's no way it could be as large as the Gigantamax Meowth in-game, but it's just about as cool as the manufacturers could manage like this, honestly.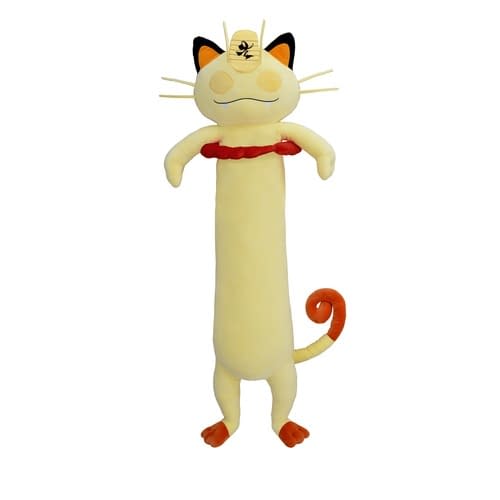 But this ridiculously long Meowth isn't the only Gigantamax toy coming to the Pokémon Center. There's also a Pikachu, if that's the Pokémon friend you prefer. Instead of being long, it's more rotund than anything else. It's about three feet tall, but it's a very stout plush. You could get some very good hugs out of it.
Both plushies will start shipping in Japan this October, but you have until May 31 to pre-order them. There's no word on whether you can pick them up as Western fans, but you can always use a shopping service to get your favorite shipped to Japan if need be.
You definitely don't want to miss out on these bad boys.